UW News
Office of Research
---
June 4, 2020
Mary Lidstrom, vice provost for research at the University of Washington, talks about the evolving picture of research at the UW in light of the COVID-19 pandemic.
---
July 8, 2016
"Excitation" is not just a scientific term or perfect Beach Boys lyric, it's also the topic of this year's cross-disciplinary Summer Institute in the Arts and Humanities, an intensive summer research program for undergraduate students.
---
October 24, 2014
A state-of-the-art imaging machine is coming to the University of Washington for use by researchers in a variety of disciplines.
---
May 1, 2013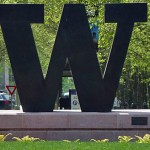 Mary Lidstrom and David Kaplan are among the 84 new members announced by National Academy of Sciences.
---