UW News
Nadine Fabbi
---
July 6, 2017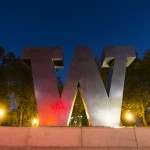 Graduate student fellows with the International Policy Institute in the UW Jackson School of International Studies have begun publishing a 13-part series of blogs exploring aspects of the intergovernmental Arctic Council as a 21st-century institution.
---
October 9, 2015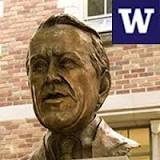 Academics and policymakers will gather at the UW's Henry M. Jackson School of International Studies Oct. 16 for a conference to address cybersecurity and geopolitical concerns from the Pacific Northwest to the Arctic and even outer space.
---
January 6, 2014
The UW's new "Future of Ice" initiative includes several new research hires, a new minor in Arctic studies and a free winter lecture series.
---