UW News
Horacio de la Iglesia
---
June 25, 2020
In a study published June 10 in Current Biology, a team from the University of Colorado Boulder and the University of Washington reports that a group of students at CU Boulder generally got more sleep after widespread stay-at-home orders and social distancing guidelines were put into place in mid-March.
---
December 12, 2018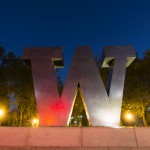 In 2016, Seattle Public Schools pushed back the start times for the district's 18 high schools by 55 minutes, from 7:50 a.m. to 8:45 a.m. And as hoped, teenagers used the extra time to sleep in.
---
June 19, 2015
New research comparing traditional hunter-gatherer living conditions to a more modern setting shows that access to artificial light and electricity has shortened the amount of sleep humans get each night.
---