UW News
Department of Urban Design and Planning
---
June 1, 2021
The COVID-19 Mobility Survey, a partnership of the University of Washington and the Puget Sound Regional Council, showed how remote workers' transportation, work and other lifestyle habits changed over the first several months of the pandemic.
---
May 4, 2021
In his latest book, "Sustaining a City's Culture and Character: Principles and Best Practices," Charles Wolfe asks: How can we create urban environments that are truly livable?
---
May 21, 2020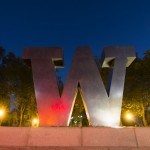 Three professors are teaming for a study of the mobility impacts of the coronavirus — and they are inviting UW faculty, staff and students to complete a short online survey to assist the research.
---
January 4, 2018
Jeff Hou, UW professor of landscape architecture, discusses the new book he co-edited with Sabine Knierbein, "City Unsilenced: Urban Resistance and Public Space in the Age of Shrinking Democracy."
---
January 3, 2017
A new multi-institution study led by the UW shows more clearly than ever that urbanization is affecting the genetic makeup of species that are crucial to ecosystem health and success.
---
August 9, 2016
What does it mean for a city to "think like a planet"? Marina Alberti of the UW College of Built Environments discusses her new book, "Cities that Think Like Planets," published by UW Press.
---
June 4, 2013
The UW will become the global capital of bicycling when scores of scholars, policymakers, analysts and activists come to campus for the Bicycle Urbanism Symposium, June 19-22.
---