UW News
Department of Anesthesiology and Pain Medicine
---
July 16, 2021
Twenty scientists and engineers at the University of Washington are among the 38 new members elected to the Washington State Academy of Sciences for 2021, according to a July 15 announcement. New members were chosen for "their outstanding record of scientific and technical achievement, and their willingness to work on behalf of the Academy to bring the best available science to bear on issues within the state of Washington."
---
November 24, 2020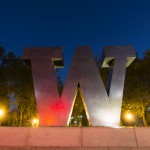 The American Association for the Advancement of Science has named four University of Washington faculty members as AAAS Fellows, according to a Nov. 24 announcement from the organization. The four are part of a cohort of 489 new fellows for 2020, which were chosen by their peers for "their scientifically or socially distinguished efforts to advance science or its applications."
---
October 15, 2019
UW researchers have developed a new smart speaker skill that lets a device use white noise to both soothe sleeping babies and monitor their breathing and movement.
---
June 19, 2019
UW researchers have developed a new tool to monitor people for cardiac arrest while they're asleep — all without touching them. The tool is essentially an app for a smart speaker or a smartphone that allows it to detect the signature sounds of cardiac arrest and call for help.
---
January 9, 2019
UW researchers have developed a smartphone app that uses sonar to monitor someone's breathing rate and sense when an opioid overdose has occurred.
---
October 10, 2018
Researchers at the University of Washington have developed a new machine-learning system, called Prescience, which uses input from patient charts and standard operating room sensors to predict the likelihood that a patient will develop hypoxemia — a condition when blood oxygen levels dip slightly below normal. Prescience also provides real-world explanations behind its predictions.
---