UW News
Public Health
---
July 30, 2020
University of Washington professor Adrian Raftery is lead author on a National Academies guide to help officials interpret and understand different COVID-19 statistics and data sources as they make decisions about opening and closing schools, businesses and community facilities.
---
July 16, 2020
Seven scientists and engineers at the University of Washington have been elected to the Washington State Academy of Sciences, according to an announcement July 15 by the academy.
---
June 29, 2020
A new University of Washington study of people experiencing homelessness in King County finds that unpaid medical bills were their primary source of debt, and that debt extended their period of homelessness by an average of two years.
---
June 24, 2020
A new online survey for Washington state residents has launched to gather data on how the COVID-19 pandemic and subsequent economic downturn have affected food access and economic security. The Washington State Food Security Survey, which went live June 18 and runs through July 31, is open to all Washington state residents aged 18 or over.
---
It could take another generation before resident fish in the heavily polluted Lower Duwamish Waterway in Seattle will be safe to eat. Yet many fishers from a wide range of cultural backgrounds continue to fish the 5-mile stretch of river for fun, cultural connections and food even as cleanup of this designated Superfund site continues….
---
June 23, 2020
About three-quarters of U.S. workers, or 108 million people, are in jobs that cannot be done from home during a pandemic, putting these workers at increased risk of exposure to disease. This majority of workers are also at higher risk for other job disruptions such as layoffs, furloughs or hours reductions, a University of Washington…
---
June 4, 2020
Mary Lidstrom, vice provost for research at the University of Washington, talks about the evolving picture of research at the UW in light of the COVID-19 pandemic.
---
May 29, 2020
As businesses and public spaces reopen across the nation, the old-school public health detective work known as contact tracing is becoming a major component of the battle to contain the novel coronavirus that causes the deadly COVID-19 disease. It's an investigative strategy long used for finding and informing people exposed to contagious diseases, such as…
---
May 27, 2020
Meat processing plants face challenges in keeping workers safe during the pandemic. Carrie Freshour, a UW assistant professor of geography, and Marissa Baker, an assistant professor in the UW Department of Environmental and Occupational Health Sciences and an expert on worker safety related to infectious diseases, provides comments on what the industry can do to protect workers.
---
May 22, 2020
A UW sleep expert sat down with UW News to provide some perspective on sleep during the pandemic, and what we can do to help ourselves and our families get through this time a little more well-rested.
---
May 21, 2020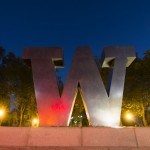 Three professors are teaming for a study of the mobility impacts of the coronavirus — and they are inviting UW faculty, staff and students to complete a short online survey to assist the research.
---
May 18, 2020
COVID-19 is a lot more deadly than the flu, according to a new study by the University of Washington published May 7 in the journal Health Affairs. The study's results also project a grim future if the U.S. doesn't put up a strong fight against the spread of the virus.
---
May 11, 2020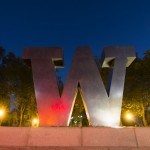 Research projects funded for 2020 by EarthLab's Innovation Grants Program will study how vegetation might reduce pollution, help an Alaskan village achieve safety and resilience amid climate change, organize a California river's restoration with tribal involvement, compare practices in self-managed indigenous immigrant communities and more.
---
April 27, 2020
A little after 10 p.m. on March 19, University of Washington graduate students Anne Massey and David Coomes happened to be online when they received an email that would give them an unexpected role in Washington's rapidly evolving response to the outbreak of a novel coronavirus. As context, the World Health Organization had just declared the…
---
April 16, 2020
With their education forced online and in-person clinical practice opportunities canceled by the novel coronavirus pandemic, University of Washington nursing students eager to use their skills and knowledge during this historic challenge to human health and well-being had few options. UW School of Nursing and Public Health-Seattle & King County announce partnership. Unwilling to accept…
---
April 10, 2020
A new survey of people who inject illicit drugs in the state of Washington yields positive and important findings for policy makers as the world struggles to deal with the COVID-19 pandemic, said authors of the survey by the University of Washington and Public Health-Seattle & King County. Most people – 82% ­– who inject…
---
March 26, 2020
Only about 25% of the U.S. workforce — some 35.6 million people — are in jobs that can easily be done at home, a University of Washington researcher has determined, as these are the positions in which using a computer is important but interacting with the public is not. These jobs are typically in highly-paid…
---
March 24, 2020
University of Washington researchers have launched the King County COVID-19 Community Study — or KC3S — to gather data through April 19 on how individuals and communities throughout King County are coping with the measures put in place to combat the spread of the COVID-19 virus.
---
March 11, 2020
Washington Gov. Jay Inslee issued on Wednesday, March 11, an emergency proclamation that limits large events to minimize risks to public health during the COVID-19 outbreak. Here are how two UW experts responded to questions about the order.
---
March 6, 2020
A University of Washington researcher calculates that 14.4 million workers face exposure to infection once a week and 26.7 million at least once a month in the workplace, pointing to an important population needing protection as the novel coronavirus disease, COVID-19, continues to break out across the U.S. Marissa Baker, an assistant professor in the…
---
February 13, 2020
While travel bans are frequently used to stop the spread of an emerging infectious disease, a new University of Washington and Johns Hopkins University study of published research found that the effectiveness of travel bans is mostly unknown.
---
February 10, 2020
In the decade-long absence of federal action, many states, counties and cities have increased minimum wages to help improve the lives of workers. While political debate over these efforts has long been contentious, scientific research on the health effects of raising the minimum wage is relatively new. Some studies have found higher minimum wages…
---
January 24, 2020
Roughly one-third of young males and 1 in 10 females in rural communities have carried a handgun, reports a new University of Washington study. And, the study found, many of those rural kids started carrying as early as the sixth grade. "This is one of the first longitudinal studies of rural adolescent handgun carrying across…
---
January 21, 2020
On a recent Saturday evening, a dozen women gathered around a table at a community room in the White Center neighborhood of Seattle, settling in with snacks and conversation. The evening's program would be more education than entertainment, an opportunity to discuss topics so sensitive that, without the group of women assembled that night, might…
---
January 14, 2020
Recent honors to UW faculty and staff include an honorary doctorate from the University of Bern, an award for biodiversity conservation and a consulting assignment for the World Health Organization.
---
January 9, 2020
While waiting for free firearm storage devices at gun safety events held in sporting goods stores across Washington, nearly 3,000 people filled out a one-page survey asking how they stored guns at home and other household information. What the participants reported emphasizes the need for these public events, Seattle Children's and University of Washington researchers…
---
December 3, 2019
Communities underneath and downwind of jets landing at Seattle-Tacoma International Airport are exposed to a type of ultrafine particle pollution that is distinctly associated with aircraft, according to a new University of Washington study, the first to identify the unique signature of aircraft emissions in the state of Washington. The finding comes from the two-year…
---
November 26, 2019
The American Association for the Advancement of Science has named six faculty members from the University of Washington as AAAS Fellows, according to a Nov. 26 announcement. They are part of a cohort of 443 new fellows for 2019, all chosen by their peers for "scientifically or socially distinguished efforts to advance science or its applications."
---
November 6, 2019
Signaling a potential major change in cervical cancer screening options for American women, a new study found that mailed self-sampling kits that test for HPV — the virus that can cause cervical cancer — helped significantly more women get screened for the cancer. The study involving nearly 20,000 women was conducted by researchers from the…
---