UW News
Learning
---
June 15, 2021
This summer a UW mobile health outreach van will hit the road, bringing some basic health care services to people without housing who might have a hard time getting to a doctor's office.
---
May 14, 2021
The University of Washington today announced that the School of Social Work and Department of Psychiatry and Behavioral Sciences, and the Behavioral Health Institute at Harborview Medical Center are part of a transformational $38 million set of gifts from Ballmer Group to support a broad, collaborative response to the state's behavioral health crisis. The gifts aim to address the state of Washington's serious workforce shortage in the community behavioral health system, in large part by supporting statewide education and training innovations at partner institutions developed through the University of Washington.
---
February 5, 2021
Systemic racism has for generations undermined the health of individuals and communities across America, a public health crisis that has made the pandemic even more deadly and destructive for people of color. Recognizing that nurses play a central role in and hold major responsibility for the health of individuals and communities hit hard by historic…
---
November 13, 2020
Students in the arts and other fields will have greater access to research texts and media thanks to an expansion of online resources by UW Libraries to help meet the needs of remote learning during the pandemic.
---
October 12, 2020
With a grant from the National Institutes of Health, a five-year, $1.8 million training program at the University of Washington will fund 25 academic-year graduate fellowships, develop a new training curriculum and contribute to methodological advances in health research at the intersection of demography and data science.
---
June 16, 2020
The COVID-19 Clearinghouse at UW Law is just one of the ways that faculty and staff across the university have revamped summer research internships and worked with outside partners and employers to involve students in a remote working environment, even for jobs that would normally be out in the field.
---
June 10, 2020
Researchers examined 15 years of records of student performance, education and demographics for chemistry courses at the University of Washington. They found that underrepresented students received lower grades in the general chemistry series compared to their peers and, if the grade was sufficiently low, were less likely to continue in the series and more likely to leave STEM. But if underrepresented students completed the first general chemistry course with at least the minimum grade needed to continue in the series, they were more likely than their peers to continue the general chemistry series and complete this major step toward a STEM degree.
---
April 27, 2020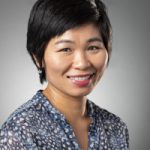 The UW Asian Languages & Literature Department has been awarded a four-year $1.3 million "flagship" grant from the the Institute for International Education that will support the expanded study of Chinese language and culture across the UW.
---
April 24, 2020
Recent honors to UW faculty and staff have come from the American Education Research Association, the Association for Psychological Science and the SeaDoc Society.
---
April 16, 2020
When the UW announced it was moving its spring quarter 2020 classes entirely online to combat the novel coronavirus, instructors across campus faced a new, uncharted challenge.
---
March 27, 2020
With the university's spring quarter beginning Monday, UW staff and student workers in the Student Technology Loan Program spent the week-long spring break gathering, checking and cleaning some 300 laptops and tablets for distribution – and, for the first time, shipping many of those devices to the homes of UW students across the country.
---
March 17, 2020
This wasn't how LaShawnDa Pittman expected to give her final exam review: At her kitchen table, laptop open, coffee cup at the ready, her 12-year-old Chihuahua named Espresso by her side. But as the first week of the University of Washington's shift to online classes drew to a close, Pittman, an assistant professor of American…
---
March 11, 2020
Rick Mohler, associate professor of architecture, meets with his Research Design Studio students online. Normally a hands-on class with poster-size drawings and tabletop scale models, Mohler's design studio has shifted to the small screen.
---
January 30, 2020
The University of Washington has long boasted one of the country's top programs in atmospheric sciences. Now, the UW is also teaching undergraduates how to share that knowledge online and on TV as a broadcast meteorologist.
---
January 6, 2020
A conversation with UW psychology professor Sheri Mizumori about the UW-based program Broadening the Representations of Academic Investigators in NeuroScience — or BRAINS for short — designed to accelerate career advancement for postdoctoral researchers and assistant professors from underrepresented populations.
---
August 22, 2019
Recent notable books by UW faculty members explore the legal history of Indigenous nations and the mentoring benefits of fan fiction. Plus, a UW anthropologist's book is honored, a former English faculty member is remembered in a biography, and UW Press brings out paperback editions of three popular titles.
---
August 13, 2019
New research from astronomers at the UW uses the intriguing TRAPPIST-1 planetary system as a kind of laboratory to model not the planets themselves, but how the coming James Webb Space Telescope might detect and study their atmospheres, on the path toward looking for life beyond Earth.
---
July 30, 2019
A robotics challenge July 20th at the UW featured twenty-eight teams of middle and high schoolers from Forks to Walla Walla and from Bellingham to Olympia. The event marked a half-century since the Apollo 11 mission landed on the moon and two U.S. astronauts, Neil Armstrong and Buzz Aldrin, walked its surface.
---
June 19, 2019
The subsurface ocean of Saturn's moon Enceladus probably has higher than previously known concentrations of carbon dioxide and hydrogen and a more Earthlike pH level, possibly providing conditions favorable to life, according to new research from planetary scientists at the UW.
---
June 18, 2019
Of the many papers and presentations scheduled for AbSciCon2019, the conference on astrobiology and the search for life in space happening in Bellevue the week of June 24, the UW's Dominic Sivitilli's is perhaps unique — he'll discuss his research into how octopuses "think."
---
May 30, 2019
The annual thesis exhibition by graduating art and design students with the UW School of Art + Art History + Design reliably brings together the dreamy and the practical to cohabit at the Henry Art Gallery. This year's exhibit features the work of 10 artists and 11 designers, and will be at the Henry through June 23.
---
May 21, 2019
Sometimes when science gets stuck, art can come to the rescue. Such is the case, a new study shows, with the UW Design Help Desk, which guides faculty, students and staff in improving the more artistic aspects of presenting research or reports — figures, diagrams, posters and such.
---
April 30, 2019
Families, students and children are invited to get their hands wet on Saturday with "Our Watery World," the University of Washington's second annual aquatic science open house.
---
April 26, 2019
Engineering Discovery Days is a yearly event that invites Washington state fourth- through eighth-graders to have fun leaning about STEM with the College of Engineering.
---
April 19, 2019
A new space race is underway, characterized by the intersecting trends of democratization, commercialization and militarization. Saadia Pekkanen, UW professor of international relations, is lead guest editor for a group of essays addressing such issues and more published online this month in the American Journal of International Law.
---
April 4, 2019
A University of Washington team placed first in a national weather forecasting contest that began in September. A UW graduate student also developed a model that for the first time beat out all human competitors.
---
March 14, 2019
Devin Naar, UW professor of international studies and history, is featured in "Children of the Inquisition," a new documentary film about descendants of the Spanish and Portuguese inquisitions discovering their Sephardic Jewish heritage. The film will premiere March 24 as part of the Seattle Jewish Film Festival.
---
March 4, 2019
A new website from the UW's Jevin West and Carl Bergstrom, the duo behind the popular "Calling BS" class, asks viewers to choose which of two realistic face photos is real and which is a complete fake.
---
January 30, 2019
UW News talks with Renée Cheng, new dean of the UW College of Built Environments, about her background and plans for the college. Cheng joined the UW on Jan. 1.
---
January 28, 2019
The Stroum Center for Jewish Studies, in the UW Jackson School of International Studies, was well represented at the 50th annual conference of the Association for Jewish Studies Dec. 16-18 in Boston.
---
January 9, 2019
Women and underrepresented minorities in STEM fields are more likely to advance professionally, publish more research and secure postdoctoral and faculty positions if their institutional culture is welcoming and sets clear expectations, according to a study of hundreds of Ph.D. students at four top-tier California research universities.
---
October 29, 2018
Recent notable books by UW faculty members study politics and culture in post-World War II Japan, explore regime change, nonprofit management, documents from the ancient world and more.
---
October 8, 2018
A new book by University of Washington history professor George Behlmer seeks to improve understanding of the British colonial era by "reconsidering the conduct of islanders and the English-speaking strangers who encountered them."
---
October 2, 2018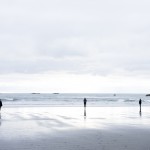 Former Interior Secretary Sally Jewell brings a lifetime of experience in business, nonprofits, government and the outdoors to the University of Washington, where one of her tasks is to help shape the future of EarthLab, a new university-wide institute that seeks to connect scholars with community partners to solve our most difficult environmental problems.
---
September 18, 2018
Margaret O'Mara, UW professor of history, explores the impact of a December 1968 computer presentation that came to be called "the mother of all demos" in an essay and podcast from the news website The Conversation.
---
Patrick Dobel, professor emeritus of the UW Evans School of Public Policy & Governance, discusses his new book, "Public Leadership Ethics: A Management Approach."
---
August 28, 2018
An exploration of UW Libraries' Labor Archives of Washington with labor archivist Conor Casey.
---
August 7, 2018
Hilary Wething, a doctoral student in the University of Washington's Evans School of Public Policy & Governance, has received a grant to study the effects of Seattle's law requiring paid sick leave.
---
June 15, 2018
A new analysis suggests the value of structured research programs for undergraduates extends to society as a whole by encouraging participants to seek advanced degrees in scientific and technological fields.
---
June 1, 2018
Art and design can amaze, inform, entertain, challenge or even gently baffle the viewer — and the annual thesis exhibition for Master of Fine Arts and Master of Design at the Henry Art Gallery reliably offers a little of each.
---
Next page