UW News
April 27, 2017
Arts Roundup: Orlando, Environmental Writing at the Burke, Photomedia Graduation Exhibitions, and the Brechemin Piano Series
This week in the arts, experience "one of literature's most beloved fantasies"; attend a one-day environmental writing program in both the field and classroom; celebrate the Photomedia Graduation show at a special reception; and hear the latest installment of the Brechemin Piano Series.
---
ORLANDO
April 28-30 and May 3-7| Glenn Hughes Penthouse Theater
Virginia Woolf's Orlando is one of literature's most beloved fantasies—a love letter, a biography, and an epic poem that Woolf called, "too long to be a joke and too frivolous to be taken seriously." Sarah's Ruhl's dreamy adaptation is a fun, sexy, gender-bending romp through 300 years of literary history.
Orlando features vibrant music, moments of improvisation, physical exploration and performances, and an ensemble of undergraduate actors. Director Jones says, "I am looking to present this play with inspiration found in the styles that each of the two writers present. It is a dream, a romp, a carnival, and a fantasy. The story evokes a playful and profound feeling that comes from the representation of these two writer's distinct voices." More info.
---
ENVIRONMENTAL WRITING: INSPIRE, OBSERVE, INHABIT
9 AM, Saturday, April 29 | Burke Museum
Based at the Burke Museum, this one-day environmental writing program will include classroom and field-based sessions. Renowned authors Stokley Towles, Lynda Mapes, and Kathleen Acalá have written deeply and provocatively about wild and urban landscapes and provide unique and complementary perspectives as authors. More info. 
---
PHOTOMEDIA SHOW
May 2 – May 13| Jacob Lawrence Gallery
The graduation show for students receiving bachelor's degrees from Photomedia. More info.
---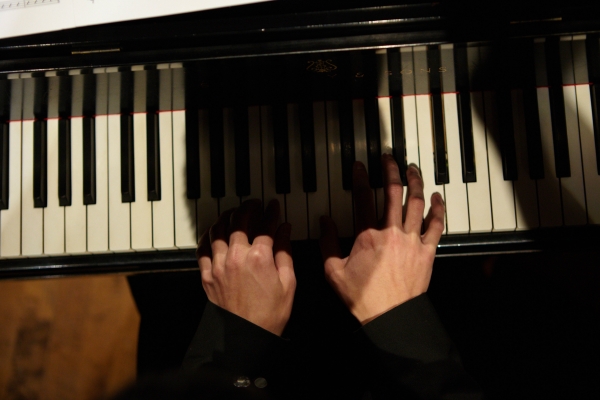 BRECHEMIN PIANO SERIES
7:30 PM, Thursday, May 4 | Brechemin Auditorium
UW music students perform works for piano. More info.
---