Community College Research Initiatives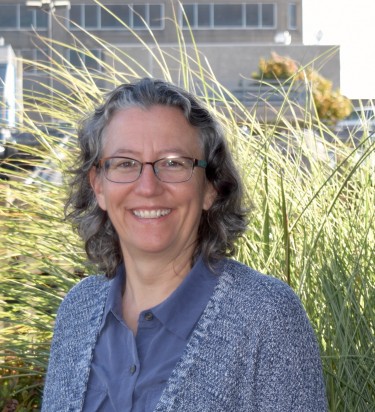 Dr. Lia Wetzstein has varied research interests that revolve around education equity. These include community college transfer, supporting community college student success reforms, science, environmental and sustainability education, and program evaluation to improve the educational experiences of underserved students. Prior to her education research work, she worked in the natural sciences in higher education in multiple roles, including teaching, curriculum design, K-12 and community outreach.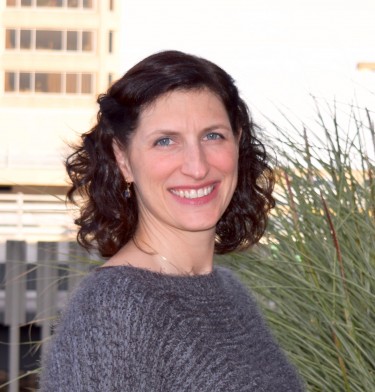 With an educational background in cultural anthropology, Katie Kovacich, earned her master's degree in Educational, Leadership and Policy Studies for Higher Education. Previous and on-going national research contributions include a study on advancing equity outcomes using project-based learning curriculum in urban high school advanced placement classes, a STEM faculty impact study, community college transfer partnerships, and Coaching for Change (C4C) in the Student Success Center Network Coaching Program for implementing guided pathways nationally.
What most inspires Katie in her work is focusing on advancing equitable outcomes for minoritized student populations through bridging CCRI's research with research to practice projects, such as C4C, that strive, through using evidence-based practices, to cause institutional and systemic transformation in higher education.
Ling's research focuses primarily on educational access, engagement, and persistence across the K-16 pipeline. Her areas of expertise also include community engagement, mixed-methods research, and program evaluation. In addition to research, Ling has over 15 years of professional experience working in the higher education and non-profit sectors, focusing on postsecondary access and retention, males of color, service-learning, diversity, and federal TRIO programs.
James is currently a candidate for a Masters in Public Administration at the University of Washington's Evans School of Public Policy and Governance, where he is a member of student leadership and will likely focus on social policy and policy analysis. His current coursework and research includes using policy to create organizational change with an equity lens primarily in higher education. Prior to relocating to Seattle, James lived in Chicago where he earned a B.A. in Political Science from Loyola University Chicago and spent several years working in IT at a local community college. His heritage as the son of Filipino immigrants has driven his focus on creating more equitable outcomes for all underserved populations. At CCRI he will be deepening his research contributions in these areas through the Coaching for Change project.
Jaylen is a recent first-generation college graduate from the University of Washington Seattle with an Honors B.A. in Communication and a minor in Informatics. His Honors Thesis, Exploring the Metamorphic Impact of a Student Support Program at the UW, was a foundational evaluation of a pilot student support program within the Office of Minority Affairs & Diversity (OMA&D) for low-income, first-generation, underrepresented minority Freshmen undergraduates. Jaylen is a two-time Mary Gates Scholar and now leads CCRI's digital marketing and communication strategy.
Elizabeth is a research affiliate at CCRI and senior research scientist at the Evans School for Public Policy and Governance at the University of Washington. Prior to joining the University of Washington Elizabeth spent eight years as an administrator and faculty member at several community colleges in Washington. In 2011 she earned an Institute of Education Sciences(IES) Fellowship in the CREST program at the University of Washington and completed a PhD with a mixed methods dissertation focusing on institutional program and policy factors associated with student success in developmental math in Washington. Her research expertise centers around equity in higher education, community college policy and practice, and mixed methods designs.
Maria Claudia is a research affiliate at CCRI and research associate at the American Council on Education. She has domestic and international experience researching issues associated with higher education access and success, especially those related to high school to college and school to work transitions, transfer, career pathways, career counseling, and financial aid. Prior to joining CCRI, Maria Claudia worked at the Office of Community College, Research and Leadership at the University of Illinois, Urbana-Champaign, and at the Institute for Higher Education Policy. She also has prior experience working as a student development director, career counselor, and university lecturer. Maria Claudia holds a Ph.D. in Education Policy, Organization and Leadership focused in Higher Education from the University of Illinois at Urbana-Champaign, an M.A. in International Education Policy Analysis from Stanford University, and an M.A. in Clinical Psychology and a B.A. in psychology, both from Pontificia Universidad Javeriana.
Joe Lott, II is an associate professor in the College of Education at the University of Washington. He has published articles about and studied racial identity development and civic engagement among Black students in college, the impact of college experiences on civic and political dispositions, how to change the college-going culture through parent-school-community partnerships, and how to leverage university-community partnerships to foster wellness and educational achievement for men and boys of color along the P-20 continuum. His current research investigates how organizational cultures of postsecondary institutions create the conditions for persistent graduation gaps between men of color and their peers.
Joe leads the University of Washington's Brotherhood Initiative, a collaborative partnership that focuses on empowering undergraduate men of color to thrive on campus and graduate prepared for a lifetime of leadership, service, and success. Joe also serves as the director for the Leadership in Higher Education master's program in the College of Education, which prepares future higher education leaders to work in a vastly changing postsecondary environment.
Grant Blume, an associate teaching professor in the Evans School of Public Policy & Governance, teaches and conducts research in such areas as policy analysis, program evaluation, race and equity, and mixed methods. He earned his Ph.D. in 2016 from the Evans School and was a fellow of the U.S. Department of Education's Institute of Education Sciences (IES) pre-doctoral training program at the University of Washington. Grant's quantitative research experience includes working with large statewide data sets, analysis with multilevel models, and writing statistical code in R. He has also served as lead evaluator for a four-year U.S. Department of Labor Trade Adjustment Assistance Community College and Career Training (TAACCCT) grant at a Washington State community college.
Dr. Bragg is the director of the Community College Research Initiatives group, which resides in the Center for Experiential Learning and Diversity. Prior to joining University of Washington, Dr. Bragg spent over 25 years at the University of Illinois at Urbana-Champaign where she was founding director of the Office of Community College Research and Leadership (OCCRL) and Gutgsell Endowed Professor. Dr. Bragg is a fellow of the American Educational Research Association and 2016 recipient of the Distinguished Career Award from the Association for the Study of Higher Education.