UW News
School of Medicine
---
November 30, 2018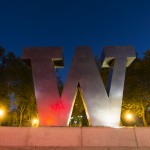 Two University of Washington researchers, Terrance Kavanagh and Jay Shendure, are among the 416 new fellows of the American Association for the Advancement of Science, announced in November.
---
October 18, 2018
The incoming chair of the Faculty Senate sat down for a Q and A with UW News.
---
October 11, 2018
Kristie Ebi, a UW professor of global health, was a lead author on the Intergovernmental Panel on Climate Change's "Special Report on Global Warming of 1.5 C" that compares the effects of 1.5 versus 2 degrees Celsius of global warming.
---
August 7, 2018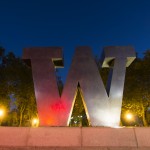 The NIH has awarded a $6.5 million, five-year grant to the University of Washington and partner institutions to establish the Center for Reproducible Biomedical Modeling. The center's primary goal is to develop more effective predictive models of biological systems, which are used in research and medicine.
---
August 3, 2018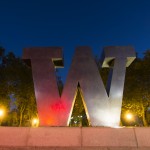 The U.S. Department of Energy has awarded an expected $10.75 million, four-year grant to the University of Washington, the Pacific Northwest National Laboratory and other partner institutions for a new interdisciplinary research center to define the enigmatic rules that govern how molecular-scale building blocks assemble into ordered structures and give rise to complex hierarchical materials.
---
March 19, 2018
Nearly 50 different graduate and professional programs and specialties at the University of Washington are among the top 10 in the nation, according to U.S. News & World Report's 2019 Best Graduate School rankings released March 20.
---
March 15, 2018
Researchers at the University of Washington and the Allen Institute for Brain Science have developed a new method to classify and track the multitude of cells in a tissue sample. In a paper published March 15 in the journal Science, the team reports that this new approach — known as SPLiT-seq — reliably tracks gene activity in a tissue down to the level of single cells.
---
January 19, 2018
For this year's University Faculty Lecture, University of Washington chemistry professor Michael Gelb will discuss the science behind screening newborns for treatable — but rare — genetic diseases.
---
December 5, 2017
Scientists at the University of Washington show for the first time that the complex distribution of molecules within a membrane of a living yeast cell arises through demixing.
---
December 3, 2017
Kim Nasmyth, a professor of biochemistry at the University of Oxford and former postdoctoral researcher at the University of Washington, is one of five recipients of the 2018 Breakthrough Prize in Life Sciences. Nasmyth and other prize recipients were honored by the Breakthrough Prize Foundation at a ceremony December 3 at NASA's Ames Research Center in Mountain View, California.
---
July 17, 2017
Scientists at the University of Washington have discovered a simple way to raise the accuracy of diagnostic tests for medicine and common assays for laboratory research. By adding polydopamine — a material that was first isolated from shellfish — to these tests at a key step, the team could increase the sensitivity of these common bioassays by as many as 100 to 1,000 times.
---
February 21, 2017
Three faculty members at the University of Washington have been awarded early-career fellowships from the Alfred P. Sloan Foundation. The new Sloan Fellows, announced Feb. 21, include Ali Farhadi, assistant professor of computer science and engineering; Emily Levesque, assistant professor of astronomy; and John Tuthill, assistant professor of physiology and biophysics.
---
February 15, 2017
By using magnetic resonance imaging (MRI) to study the brains of infants who have older siblings with autism, scientists were able to correctly identify 80 percent of the babies who would be subsequently diagnosed with autism at 2 years of age.
---
January 17, 2017
In a paper published Jan. 17 in the journal Nature Communications, researchers report that fruit flies — perhaps the most widely studied insect in history — show signs of rational decision-making when choosing a mate.
---
September 22, 2016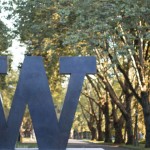 Amid a decline in funding for scientific research, the Howard Hughes Medical Institute is partnering with the Bill & Melinda Gates Foundation and the Simons Foundation to launch a new Faculty Scholars program. Announced Sept. 22 by HHMI, the inaugural crop of early-career scientists includes 5 faculty members from the University of Washington.
---
September 19, 2016
Researchers at the University of Washington are among the winners of a startup challenge to shorten the transition time from lab bench to patient. The team, including members of professor Suzie Pun's research group in the UW Department of Bioengineering, was selected based on its proposal and business plan to develop a targeted drug delivery system for breast cancer.
---
July 11, 2016
Scientists from the University of Washington recently reported a relatively simple method swell the tiny, complex structures within cells, bringing them within range of a common microscope's resolving range.
---
May 19, 2016
In a White House ceremony May 19, President Barack Obama presented the National Medal of Science to Mary-Claire King, University of Washington professor of genome sciences and medicine. The award, the nation's highest recognition for scientific achievement, honors King's more than 40 years dedicated to research in evolution and the genetics of human disease, as well as to teaching and outreach endeavors that have supported human rights efforts on six continents and reunited families.
---
January 15, 2016
The University of Washington is home to 26 researchers included on Thomson Reuters' list of "The World's Most Influential Scientific Minds" for 2015, which was released Jan. 14. The distinction, based on an analysis of over a decade of research paper citations among 21 general scientific fields, is meant to recognize scientists who are most cited by their peers.
---
January 11, 2016
In December, the University of Washington's Department of Bioengineering began accepting applications for its newest graduate degree program, the Master of Applied Bioengineering. The one-year, full-time program begins in August, and will train students to apply engineering design and entrepreneurship skills to address unmet clinical needs and to transform biomedical research into technologies for improving health care. The degree will position graduates to respond to market-based demands of industry, medicine and translational research.
---
January 8, 2016
Three scientists at the University of Washington have proposed a way to speed up common bioassays used in research and diagnostics. Their solution, reminiscent of the magic behind washing machines, could reduce wait times to a fraction of what they once were. As they report in the journal Small, biological assays that once took hours could instead take minutes.
---
November 23, 2015
Four University of Washington researchers are among 347 new fellows of the American Association for the Advancement of Science for 2015.
---
November 6, 2015
Two University of Washington faculty members have been awarded a grant from The Swartz Foundation to support research in theoretical neuroscience. The award establishes the UW as the latest of the Swartz Foundation-supported centers for innovation in this growing field, which spans mathematics, statistics, physics and biology. "This award is a recognition of what is…
---
September 30, 2015
A UW otolaryngology resident and bioengineering student have used 3-D printing techniques to create lifelike models to help aspiring surgeons – who currently practice on soap, apples, and vegetables – learn to perform ear reconstruction surgeries.
---
March 26, 2014
The UW School of Medicine plans to establish Spokane as the center of an effort called "Next Generation WWAMI."
---