UW News
College of Engineering
---
August 16, 2017
Researchers at the University of Washington have demonstrated how it is possible to transform a smart device into a surveillance tool that can collect information about the body position and movements of the user, as well as other people in the device's immediate vicinity. Their approach involves remotely hijacking smart devices to play music embedded with repeating pulses that track a person's position, body movements, and activities both in the vicinity of the device as well as through walls.
---
MIT Technology Review has named Franziska Roesner, University of Washington professor of computer science and engineering, one of 35 "Innovators Under 35" for 2017.
---
August 10, 2017
A new UW study finds DNA sequencing tools lack robust cybersecurity protections. In a scientific first, the team also infected a computer with synthesized DNA molecules.
---
July 17, 2017
Scientists at the University of Washington have discovered a simple way to raise the accuracy of diagnostic tests for medicine and common assays for laboratory research. By adding polydopamine — a material that was first isolated from shellfish — to these tests at a key step, the team could increase the sensitivity of these common bioassays by as many as 100 to 1,000 times.
---
University of Washington researchers have developed a fast, inexpensive method to make electrodes for supercapacitors, with applications in electric cars, wireless telecommunications and high-powered lasers.
---
July 5, 2017
UW engineers have designed the first battery-free cellphone that can send and receive calls using only a few microwatts of power, which it harvests from ambient radio signals or light. It's a major step forward in moving beyond chargers, cords and dying phones.
---
June 27, 2017
For the first time, University of Washington researchers have delivered targeted treatment for essential tremor – the world's most common neurological movement disorder – by decoding brain signals to sense when patients' limbs are shaking.
---
June 26, 2017
A new UW microscope could provide real-time results during cancer-removal surgeries, potentially eliminating the 20 to 40 percent of women who have to undergo multiple lumpectomy surgeries because cancerous breast tissue is missed the first time around.
---
June 7, 2017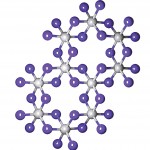 A team led by the University of Washington and the Massachusetts Institute of Technology has for the first time discovered magnetism in the 2-D world of monolayers, or materials that are formed by a single atomic layer. The findings, published June 8 in the journal Nature, demonstrate that magnetic properties can exist even in the 2-D realm — opening a world of potential applications.
---
June 2, 2017
University of Washington security researchers have developed a new system called SeaGlass to detect anomalies in the cellular landscape that can indicate where and when cell phone surveillance devices are being used.
---
May 30, 2017
A new study finds that drone deliveries emit less climate-warming carbon dioxide pollution than truck deliveries in some — but not all — scenarios.
---
May 25, 2017
UW synthetic biology researchers have demonstrated a new method for digital information processing in living cells, analogous to the logic gates used in electric circuits. The team built the largest circuits published to date in eukaryotic cells, using DNA instead of silicon and solder.
---
May 2, 2017
A new study finds that smartphone apps to track menstrual cycles often disappoint users with a lack of accuracy, assumptions about sexual identity or partners, and an emphasis on pink and flowery form over function and customization.
---
April 26, 2017
A new study describes how some people turn to posting photos on Instagram to track food intake or to be held accountable by followers in meeting healthy eating or weight loss goals.
---
April 24, 2017
Mozak, a new scientific discovery game from the UW team that created Foldit, is allowing video gamers and citizen scientists to speed up a fundamental task in brain science: reconstructing the intricate architecture of brain neurons.
---
April 19, 2017
Two University of Washington faculty members are among the leaders from academia, business, philanthropy, humanities and the arts elected as 2017 fellows of the American Academy of Arts and Sciences, one of the nation's oldest and most prestigious honorary societies.
---
April 14, 2017
The University of Washington and Japan's Tohoku University have agreed to create an Academic Open Space to foster collaborations and academic exchanges between these two leading research institutions of the Pacific Rim. The agreement, signed April 14 by leaders of both institutions at the UW campus in Seattle, is expected to build upon current collaborations in aerospace design and materials, as well as launch new science and engineering partnerships.
---
April 13, 2017
The University of Washington's College of Engineering will offer Direct to College admission beginning with the entering freshman class of 2018, assuring students who are admitted into the college and their families that they will be able to pursue an engineering degree at the UW.
---
April 11, 2017
University of Washington civil engineers have developed a new, automated technology to analyze the potential for rockfalls from cliffs onto roads and areas below.
---
April 3, 2017
University of Washington security researchers have shown that Google's new tool that uses machine learning to automatically analyze and label video content can be deceived by inserting a photograph periodically into videos. After they inserted an image of a car into a video about animals, for instance, the system thought the video was about an Audi.
---
March 27, 2017
In the 15 years since the ADVANCE Center for Institutional Change opened its doors, the UW has nearly doubled the number of female faculty across 19 science, technology, engineering and math departments.
---
March 9, 2017
A $50 million endowment for the newly established Paul G. Allen School of Computer Science & Engineering will propel the UW to the forefront of computer science education and innovation for generations to come.
---
February 28, 2017
UW researchers have bypassed Google's new machine learning system that aims to curb toxic comments in online discussion forums can by simply misspelling or adding unnecessary punctuation to abusive words.
---
February 23, 2017
University of Washington Computer Science & Engineering announced today the establishment of the Guestrin Endowed Professorship in Artificial Intelligence and Machine Learning. This $1 million endowment will further enhance UW CSE's ability to recruit and retain the world's most outstanding faculty members in these burgeoning areas.
---
February 21, 2017
Three faculty members at the University of Washington have been awarded early-career fellowships from the Alfred P. Sloan Foundation. The new Sloan Fellows, announced Feb. 21, include Ali Farhadi, assistant professor of computer science and engineering; Emily Levesque, assistant professor of astronomy; and John Tuthill, assistant professor of physiology and biophysics.
---
February 16, 2017
Cleantech Businesses and Academic Researchers can Prototype and Test Clean Energy Devices, Software and Systems at the Washington Clean Energy Testbeds A new facility for accelerating the clean energy innovation cycle opened in Seattle Feb. 16. The Clean Energy Institute, a research unit at the University of Washington, created the Washington Clean Energy Testbeds to…
---
Longtime philanthropists Charles and Lisa Simonyi have given a second Computer Science & Engineering (CSE) building on the University of Washington's Seattle campus a major boost with a $5 million gift.
---
February 10, 2017
A unique application of a medical camera developed by a University of Washington mechanical engineer could one day help physicians know who is at risk for stroke or heart attack by providing a better view of potential problem areas.
---
February 8, 2017
The STARS program, which offers engineering students from economically or educationally disadvantaged backgrounds extra academic support, will receive a one-time grant of $2.2 million from the Opportunity Expansion Fund passed by the Washington Legislature and funded by Microsoft.
---
January 24, 2017
The specific cues that trigger an animal's natural defense vary depending on the species and its history in the ecosystem, a new University of Washington study finds.
---
January 12, 2017
A new national program at the UW — LATTICE — aims to diversify the national engineering faculty population by building supportive communities during the critical transition from graduate studies to permanent tenure-track positions.
---
January 10, 2017
Two University of Washington professors have received the 2017 Presidential Early Career Award for Scientists and Engineers, the highest honor given by the U.S. government to early career scientists and engineers.
---
Zillow Group, the Seattle-based company that houses real estate and home-related brands on mobile and web, has committed $5 million toward the development of a second Computer Science & Engineering (CSE) building on the UW Seattle campus.
---
December 19, 2016
Miqin Zhang, a professor of materials science and engineering at the University of Washington, is looking for ways to help the body heal itself when injury, disease or surgery cause large-scale damage to one type of tissue in particular: skeletal muscle. Her goal is to create a synthetic, porous, biologically compatible "scaffold" that mimics the normal extracellular environment of skeletal muscle — onto which human cells could migrate and grow new replacement fibers.
---
December 7, 2016
At the Hack for Access: Holiday Toy event on Dec. 11 and the UW, community volunteers will disassemble and rewire toys to make them more accessible for children with disabilities.
---
December 5, 2016
UW researchers have published the first demonstration of humans playing a simple, two-dimensional computer game using only input from direct brain stimulation — without relying on any usual sensory cues from sight, hearing or touch.
---
November 30, 2016
MusicNet is the first publicly available large-scale classical music dataset designed to allow machine learning algorithms to tackle everything from automated music transcription to listening recommendations based on the structure of music itself.
---
November 29, 2016
In a paper published Sept. 27 in the journal Small, scientists at the University of Washington describe a new system to encase chemotherapy drugs within tiny, synthetic "nanocarrier" packages, which could be injected into patients and disassembled at the tumor site to release their toxic cargo.
---
November 22, 2016
UW engineers have developed the first transgenic grass species that can take up and destroy RDX — a toxic compound that has been widely used in explosives since World War II and contaminates military bases, battlegrounds and some drinking water wells.
---
October 26, 2016
For the first time in humans, UW Center for Sensorimotor Neural Engineering (CSNE) researchers have used direct stimulation of the human brain surface to provide basic sensory feedback through artificial electrical signals, enabling patients to control movement while opening and closing their hand.
---
Previous page
Next page