A Welcome from the Dean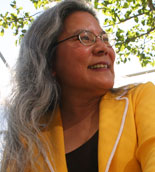 Dean Edwina Uehara
The University of Washington School of Social Work was founded in 1934 with the dream of a future free of social and economic injustice. Today, we educate 500 undergraduate and graduate students a year and our students contribute 175,000 hours of community service locally. We provide social work training around the globe, partnering with the Royal University of Phnom Penh and Bethlehem University. We are the fourth-ranked social work program in the United States, according to U.S. News and World Report, and the best west of the Mississippi River.
As the School's 75th anniversary concludes this month with the graduation of the Class of 2010, I know that our founders would be amazed at the amount of good work the School has enabled since its establishment. The thousands of skilled and dedicated alumni who have gone on to leadership positions locally, nationally and globally; the children whose families have the resources and support they need because of SSW programs and partnerships; and the research that is helping our community members live longer and healthier lives are but a few examples.
In this issue, I am pleased to invite you to our 75th Anniversary "closing ceremonies," the Open House Celebration on Sunday, June 13. We'll be enjoying food, fun and festivities, and celebrating our 2010 Distinguished Alumni. I am also thrilled to share with you the results of our Inaugural Scholarship Breakfast held on March 10: more than 250 alumni, friends, faculty, staff and students donated $130,000 in support of student scholarships. Now, for the first time in our 75 years, we will be able to award scholarships to 80 percent of students who apply for aid!
I'd like to thank our faculty members who participated in the 75th Anniversary Endowed Professor Lecture Series—more than 400 guests attended lectures featuring Nancy Hooyman, Richard Catalano, Maureen Marcenko, J. David Hawkins, Karina Walters, Susan Kemp and Mark Courtney. If you were unable to attend, the lectures are available online. The School also recently hosted our 2009-10 Henry Maier Practitioner in Residence, Dr. Marshall Jung, at three April workshops. More than 100 students, faculty and community members seized the opportunity to meet and hear from Dr. Jung and celebrate the legacy of Professor Emeritus Henry Maier.
During the past 12 months we have celebrated the past, reflected on the present and come together to advance the future of the social work profession. SSW alumni, faculty and students are doing amazing service and policy work to further our mission of achieving a truly equitable world. I am excited about all that has been accomplished this year, as we set the stage for the next 75 years and continue to redefine what is possible!
Lastly, one of my favorite aspects of my work here is hearing about the many professional and personal accomplishments of our alumni community. Please continue to keep in touch with us through the School's Facebook page and let us know about anything that's new with you by e-mailing: sswalum@uw.edu.
Warmest regards,
Edwina Uehara
Dean