Faculty in the News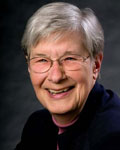 Nancy Amidei
Nancy Amidei Featured at League of Women Voters Forum
Emeritus faculty Nancy Amidei, Seattle Times columnist Jerry Large and author Paul Loeb shared their views on how to create a better, more democratic society at the League of Women Voters "Making Democracy Work" forum on April 1. During the discussion the panelists outlined their opinions on which ideas move us ahead, and what prevents us from building a better democracy. Amidei directs the UW Civic Engagement Project, providing advocacy training to nonprofit organizations through the country. She has influenced policy from inside and outside government since the 1980s.
View the session (run length: 88:01).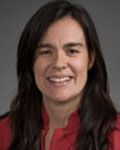 Jennifer Stuber

Assistant Professor Jennifer Stuber Receives 2010 Advocacy Award
The Board of Directors of Valley Cities Counseling and Consultation has awarded Assistant Professor Jennifer Stuber its 2010 Community Achievement Award for Advocacy. The award recognizes Stuber for her outstanding and groundbreaking work that has mobilized a statewide coalition of state agencies, community organizations, researchers, policymakers and residents to reduce the stigma around mental illness.

From the award announcement: "Those of us working with children, youth, families and veterans facing the challenges of mental illness deeply appreciate your commitment to educating our media around the power of words as they relate to the stigma around mental illness. Stigma keeps people from seeking needed treatment and supports. Stigma perpetuates fear and misinformation. Stigma prevents people from getting the education and jobs needed for a hopeful future. Thank you for your dedication and advocacy work around this issue, we are proud to recognize you for it."