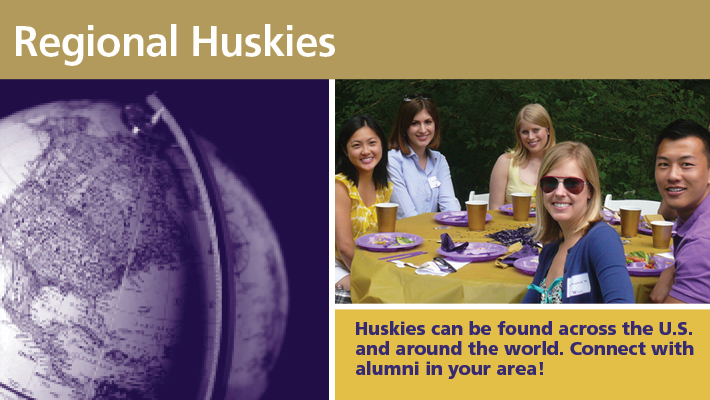 The UW Alumni Association has partnered with numerous schools and departments across all three UW campuses to better serve our grads.
Learn more
.
We're serving up fun, food, and Husky camaraderie all over the country this summer! Don't miss this chance to meet up with fellow Dawgs and get the latest news from campus.
Learn more
Get in touch with lost friends. Share photos or send invitations. Become our fan today and enjoy exclusive updates, giveaways and more.
Learn more
.