A Global University
November is UW Global Month
UW Global Month celebrates our University's global impact and community.
The UW educates more than 50,000 students annually, and the Husky community is connected around the globe. Thanks to our incredible faculty and researchers, we have partnerships and projects in 130+ countries, yielding a world of opportunity including rich study abroad offerings.
Learn more about the many global opportunities open to UW students, faculty, staff, and alumni and engage with Huskies near and far through virtual events.
---
Get engaged!
Upcoming Highlights
COMMUNITY EVENTS
Conversation with UW Jackson School Director Leela Fernandes
Thursday, Nov 12, 2020, 5:30 – 6:30 p.m.
Jackson School Director Leela Fernandes and Akhtar Badshah explore the essential role of international engagement in building a brighter future for all.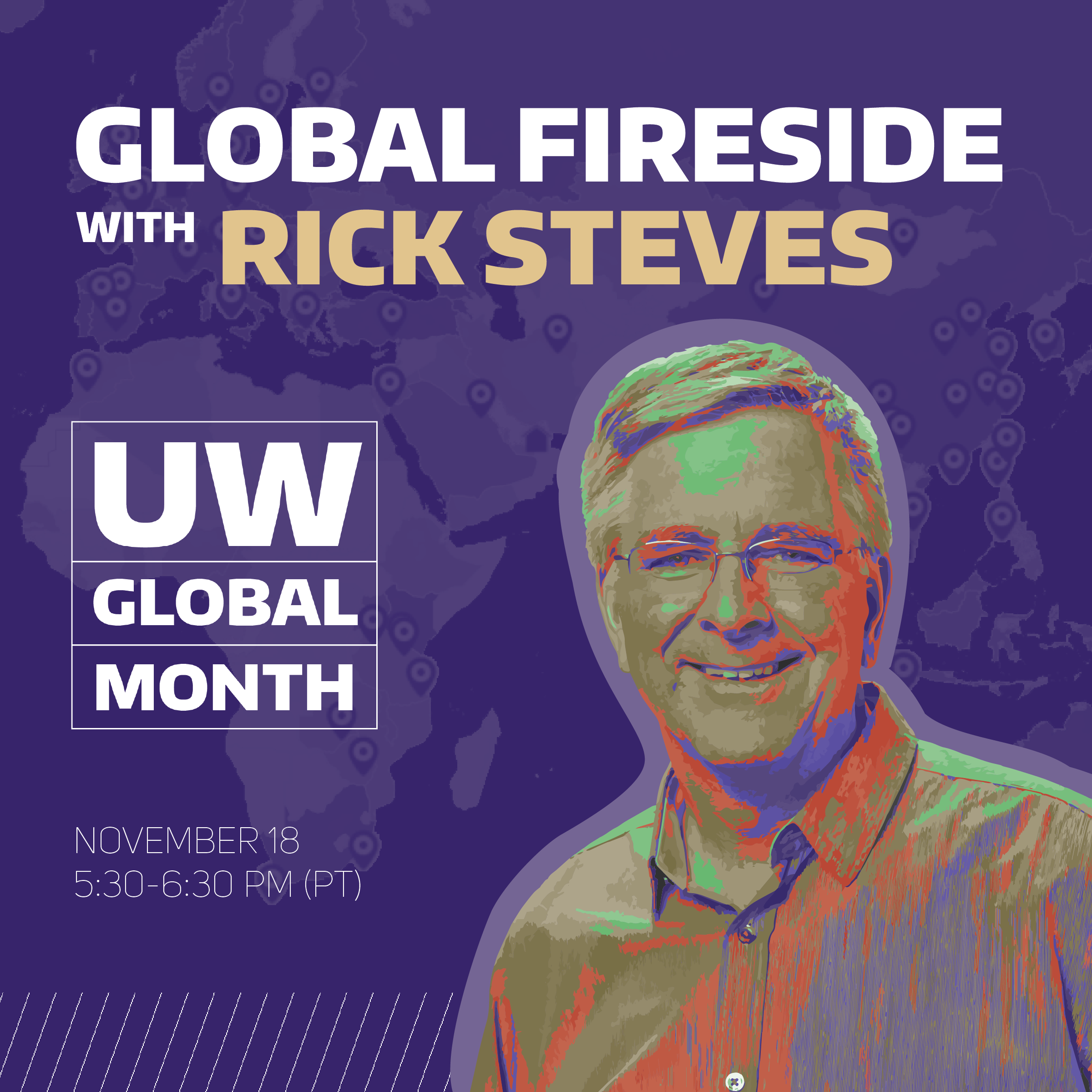 Global Fireside with Rick Steves
Wednesday, Nov 18, 2020, 5:30 – 6:30 p.m.
Many of us are yearning for the adventure of a trip overseas, but not sure what that will look like. Join Rick Steves for lively and thought-provoking discussion with UW Study Abroad Director Wolf Latsch on the joy and future of travel.
STUDENT EVENTS
What the Heck is Study Abroad?
Monday, Nov 2, 2020, 10:30 – 11:30 a.m.
New to study abroad? Learn about the pros of going abroad, different program options, and lowering costs.
FIUTS Cultural Game Night
Friday, Nov 6, 2020, 6 – 7:30 p.m.
FIUTS is hosting a Cultural Game Night! Join us for a night of fun playing games from different cultures.
Calendar of global events