Events & Exhibits
Exhibit | Denizens of the Deep: Sea Creatures Real and Imagined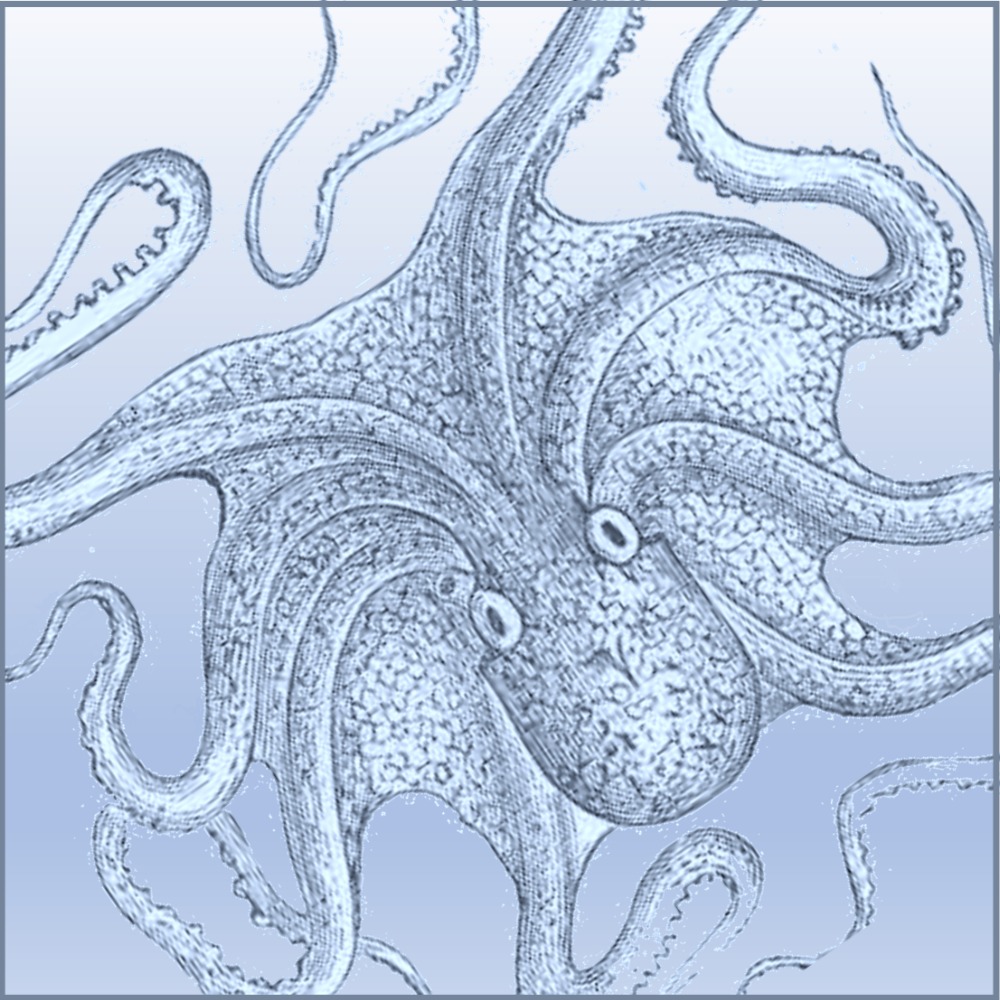 Monday, April 3, 2023 – Friday, September 1, 2023
Special Collections, Room B087, Allen Library South Basement during open hours
Put a shell to your ear and explore your connection to the ocean!
The sea inspires awe and imagination and has served as the impetus for innumerable artistic, scientific and cultural endeavors. In Denizens of the Deep: Sea Creatures Real and Imagined, librarians and curators from across the UW Libraries bring together items highlighting the breadth of material and content available about the sea, ocean and sea creatures.
In the exhibit you will find sections featuring the real and imagined sea creatures from the life and culture of the Makah Tribe's Neah Bay, scientific and artistic drawings of local sea specimens, groundbreaking research from Friday Harbor Labs, and popular-to-obscure fictional sea monsters. We hope the exhibit inspires you to create your own sea lore.
Dive in and enjoy the treasures of UW Special Collections!
Exhibit | Celebrating Black Women:
Daisy Tibbs Dawson, Peace Activist and Educator
Monday, February 15, 2023 – March 31, 2023
Allen Library North during open hours
Daisy Lee Tibbs Dawson was a peace activist and educator and the only African American to be memorialized in the Hiroshima Peace Memorial. She graduated from UW in 1948 and became a member of the first "Houses for Hiroshima" work team in Japan after WWII. In honor of her life, Special Collections curated an exhibit about her legacy as activist, teacher, director of Seattle's Head Start Program and church leader.
Dawson's photos, artifacts and other materials are on display in the UW Libraries mezzanine exhibit in the Allen North Library.
This exhibit is free and public. A digital exhibit is also available online.
Exhibit | History of Costume Exhibit
Monday, September 26, 2022 – Friday, August 18, 2023
Allen Library North during open hours
This free exhibit, which will be updated each quarter, features a selection of costumes and print materials from UW Libraries Special Collections' extensive costume, clothing and textile collection, highlighting the contributions of Costume Historian Blanche Payne. Payne's textbook, A History of Costume, describes the evolution of fashion from 3000 BC to 1900. Manuscripts relating to the Eastern European costume, including her travel journal through the Balkan countries and notes for her book, are available to researchers through the University Archives.
Clothing and textiles reflect the materials and technologies available in different civilizations at different times and, as such, can reveal social customs and culture. From classical to contemporary designs, the collection in this exhibit demonstrates the creativity, skill and social customs that impacted clothing and textiles over the course of history.