Working Together: Faculty and Students with Disabilities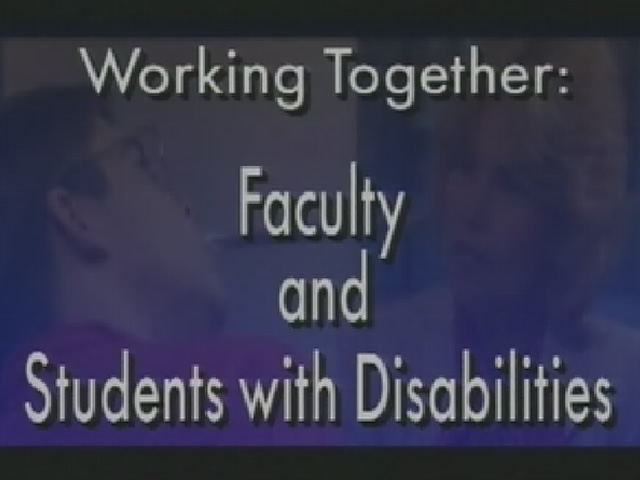 NOTE: This video is not currently available for viewing or searching on the DO-IT Video website. See below for alternative options for viewing this video.
In this video presentation, college students with disabilities and faculty share their experiences. It is designed for short faculty presentations to increase their awareness of how to work with students who have disabilities.
Year:

1995

Runtime:

8:49 minutes
Available in these formats
Related Publications
For additional details and resources on this topic: