DO-IT Receives a Golden Apple Award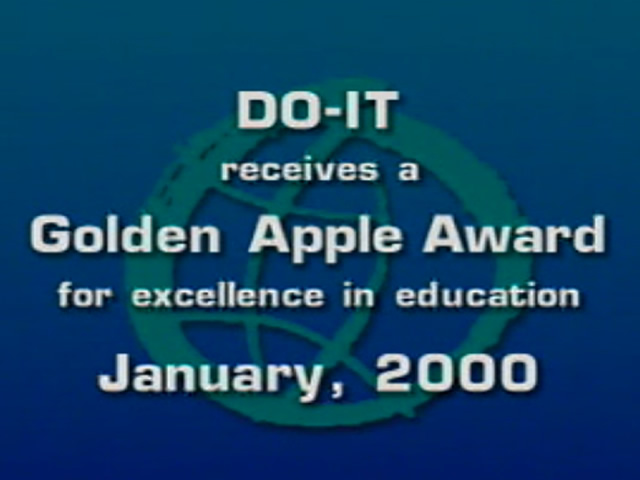 NOTE: This video is not currently available for viewing or searching on the DO-IT Video website. See below for alternative options for viewing this video.
This video presentation is footage of the Golden Apple Award ceremony. It shows DO-IT Scholars in action and the acceptance speech by DO-IT Director, Sheryl Burgstahler.
Year:

2000

Runtime:

5:03 minutes
Available in these formats
Related Publication
For additional details and resources on this topic: