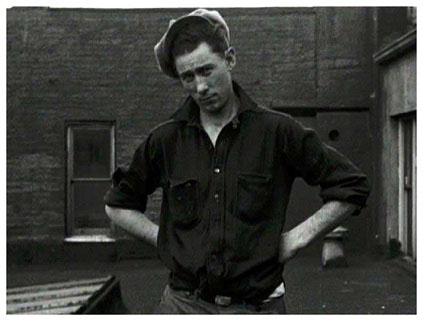 UWTV will air Grays Harbor Memories, the Libraries documentary featuring the historical reels of C.D. Anderson and interviews with Grays Harbor County historians and researchers.
The seeds for a documentary were planted more than eight years ago, when a box filled with 35mm nitrate film reels was discovered in a commercial storage unit in Seattle; the reels were later donated to Libraries Special Collections.
The films were amateur newsreels and home movies of life in Grays Harbor County spanning over 80 years; the scenes included a local football match, a parade of cars celebrating the opening of the Aberdeen-Willapa Highway, and a re-creation of the S.S. Halco shipwreck.
UW Libraries sought the stories behind those newsreels and caught a glimpse of life in a small town in the late 1800s and early 1900s. The resulting 30-minute documentary, directed by Ann Coppel, premiered in March at the restored 7th Street Theatre in Hoquiam.
The documentary would not have been possible without the efforts of Libraries Special Collections and the support of the Apex Foundation, the Grays Harbor Community Foundation, and UWTV.
Grays Harbor Memories will be shown on UWTV at 9 p.m. Oct. 2, 8:30 p.m. Oct. 3, and 6:30 p.m. Oct. 6.
The film will also have another screening in Hoquiam. Grays Harbor Memories will screen at 7:30 p.m. Nov. 23 at the 7th Street Theatre. John Larson of the Polson Museum and Roy Vataja from the Aberdeen Museum of History will narrate a few of the movie clips. DVDs will be available for purchase. Visit the 7th Street Theatre website for complete details.