Sept. 2013 | Return to issue home
Welcome Azusa Tanaka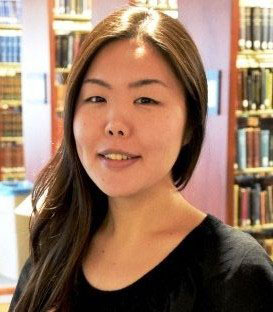 The Libraries welcomed Ms. Azusa Tanaka back to the East Asia Library as the Japan Studies Librarian on July 1, 2013. She will be responsible for collection development, library instruction and reference, and community outreach and related professional activities. Ms. Tanaka will also serve as a faculty and student liaison for the Japan studies program.
Ms. Tanaka received her MA in Korean studies from the UW Jackson School of International Studies in 2005, and her first library job was at the UW East Asia Library as a student assistant. She received her library degree from Syracuse University in 2008.
Before rejoining the UW, Ms. Tanaka had been the Japanese catalog/subject Librarian at the East Asia Library of Washington University Libraries in St. Louis.
Ms. Tanaka has been actively involved in the National Coordinating Committee for Japanese Library Materials, an international professional organization, and Council on East Asian Libraries.
The combination of her library experiences in Japanese cataloging, reference and library instruction, and collection development, as well as her East Asian studies training, will enable her to make significant contributions to our library and the university community.
Sept. 2013 | Return to issue home
SUPPORT STUDENTS
Your gift to the Libraries can support student employee scholarships, student research awards, technology, digital initiatives and more.
---
Upcoming EVENTS
Oct. 20: Join us for Dawg Dash, a 5k run/walk and 10k run through campus.
Oct. 22: Writer, scholar and Graduate School Signature Speaker Junot Díaz will discuss his career and read from his latest book, This Is How You Lose Her.
Nov. 13: Amy Cuddy discusses body language and "power posing" in this Graduate School Public Lecture.
---
uw ALUMNI ASSOCIATION
This newsletter is produced in partnership with the UW Alumni Association to support UW Libraries and to keep you connected to the UW alumni community.
UWAA members enjoy great discounts, access to career services and lifelong learning opportunities and more. Do you love the UW? Then you've got to be a member! Join now.
---
CONNECT WITH US