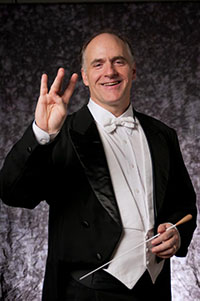 Former HMB Graduate Assistant Gary Brattin, who worked with the HMB from 2008 to 2011, was chosen to be Assistant Director of Bands and Assistant Professor of Tuba and Euphonium at the University of Central Missouri. He received his appointment last spring. Dr. Brattin also earned his Doctor of Musical Arts in conducting at the UW last winter.
Gary will be designing the UCM Marching Band's shows as well as overseeing the basketball bands. The University of Central Missouri Marching Mules is a 160-piece ensemble that has a long and proud history and a strong fan base. Much like the Husky Band does here at the University of Washington, the UCM Marching Mules offers opportunities for both music majors and non-majors to play.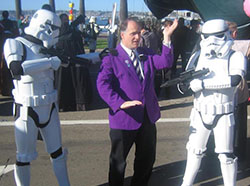 Over the course of his teaching career, Gary has travelled the globe as an accomplished marching and concert band adjudicator, clinician, tubist, show designer and guest conductor. To date, Gary has worked in Australia, Canada, China, France, Germany, Hong Kong, Indonesia, Italy, Japan, Malaysia, The Netherlands, Singapore, Taiwan, Thailand and throughout the United States.
We are proud to call Gary a true Husky; he joins a long line of talented former graduate assistants from the Husky Marching Band who have left this renowned program to start legacies of their own. On behalf of the entire Husky Band and Cheer family, we would like to congratulate Dr. Gary Brattin as he begins this next chapter in his career at the University of Central Missouri.