University Of Washington
Featured Story Slideshow
Business opportunity
For Yakima-born Yesenia Velasquez, the Young Executives of Color program at the Foster School of Business has opened the door to a promising future she never knew existed.
Animal instinct
Armed with DNA and forensic science, UW biology professor Sam Wasser fights to save endangered species.
Reaching for the stars
Growing up in eastern Washington, Lupita Tovar didn't think college was in her future. But with the help of a NASA Space Grant, she succeeded as an undergraduate and is now about to become a PhD student in astronomy and astrobiology.
Garden cities
At the UW's College of Built Environments, students like David de la Cruz, '17, are partnering with some of the world's most vulnerable communities in the fight for environmental justice.
News & Events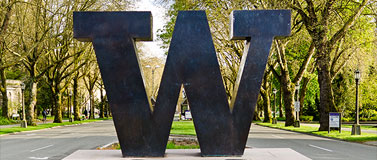 Be A World of Good
UW receives record level of philanthropic support
More than 150,000 donors have joined the 'Be Boundless – For Washington, For the World' campaign in the past year, contributing more than $560 million. Your support is making an impact — here and around the world.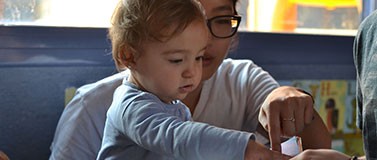 Social Science
How exposure to a foreign language ignites learning
A new study sought to answer a fundamental question: Can babies be taught a second language if they don't get foreign language exposure at home?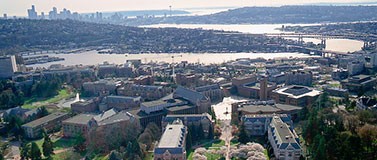 Chronicle of Higher Education
UW named 'Great College to Work For,' makes honor roll
The University received accolades in seven categories – the most to date – in addition to making the honor roll, a special distinction for institutions that were cited for recognition most often in their size group.
Fast Facts
Did you know?

Sustainability at the UW