University Of Washington
Featured Story Slideshow
More than games
Video game creators at UW Bothell are free to be themselves while building professional-quality games. Their work culture challenges the norms of the high-tech industry.
Archiving History
From historical manuscripts to rare photographs, University Libraries' Special Collections offers countless opportunities to discover the past from a first-person perspective. Explore some of the archives.
A new face in Washington state politics
Dulce Gutiérrez, '14, is making history as one of Eastern Washington's first Latina city council members.
Improving one-third of our days
We spend 33 percent of our days at work. Google consultant Vy Tran, '16, who grew up working at a factory with her mother, is dedicated to making everyone's workplaces safer and healthier.
Tom Rochat 2.0
Five years ago, Tom Rochat, '13, was foraging for mushrooms and struggling to pay rent. Today, he's on the fast track to senior-level management at a global IT company — and he gives UW Tacoma credit for his transformation.
News & Events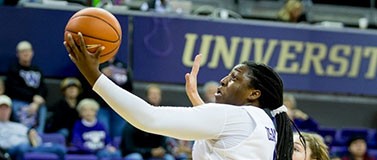 Husky Basketball
Osahor breaks Pac-12 rebound record in win over WSU
Chantel Osahor grabbed a record 30 rebounds and supplemented it with 20 points to lead No. 8 Washington past Washington State 87-44 on Sunday.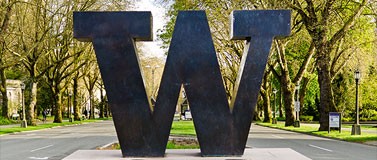 Campus Events
Conversations after the election
Explore how the tools of philosophy can help us to grapple in productive ways with important social issues that have gained renewed attention following the 2016 national election cycle.
Climate Change
Listen to the Earth smash another global temperature record
Federal science agencies announced that 2016 was the warmest year on record, beating the previous record of global temperature set in 2015, which had beat the previous record set in 2014.
Fast Facts
Did you know?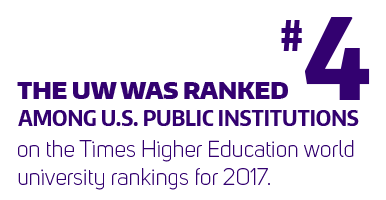 Public service @ the UW