University Of Washington
Featured Story Slideshow
Boundless Stories
Browse stories of the people, places and programs that drive the University of Washington to work for a world of good.
Harnessing wireless connectivity
UW researchers created a new way of
communicating that allows devices like
contact lenses or credit cards to talk to
smartphones.
Decoding dyslexia
For most people, reading is a skill that becomes automatic during grade school. But for people with dyslexia, reading takes effort. Through his research at the I-LABS Brain Development & Education Lab, Professor Jason Yeatman is working to understand why.
Connecting for better communities
Thanks to a yearlong partnership with the city of Auburn, UW faculty and students are helping create a more livable and sustainable community through the Livable City Year program — all while earning credit.
Polar bears
in peril
It's no secret that Arctic sea ice is melting. Polar bears, the poster child for climate change, are among the animals most affected by the seasonal and year-to-year changes in Arctic sea ice.
News & Events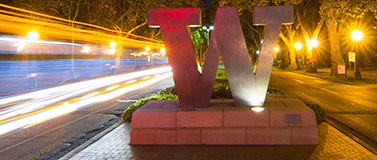 Innovation
UW ranked among the top five most innovative universities in the world
The Reuters 100 ranks educational institutions doing the most to advance science, invent new technologies and help drive the global economy.
News
Boosting faculty diversity through recruitment and retention efforts
Over the last four years, the UW's Office for Faculty Advancement has helped recruit close to 50 faculty members whose work contributes to campus diversity and inclusion.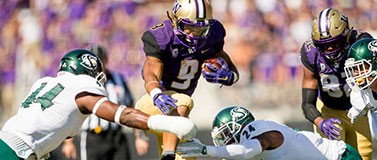 Husky Football
No. 10 Huskies and No. 7 Cardinal set for showdown tonight
The national spotlight will shine on Montlake as two top-10 teams meet in Husky Stadium for the first time since 1997. The game will air live on ESPN at 6 p.m.
Fast Facts
Public service @ the UW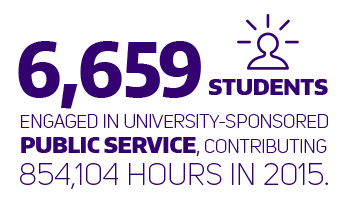 Did you know?