University Of Washington
Featured Story Slideshow
Animal instinct
Armed with DNA and forensic science, UW biology professor Sam Wasser fights to save endangered species.
Reaching for the stars
Growing up in eastern Washington, Lupita Tovar didn't think college was in her future. But with the help of a NASA Space Grant, she succeeded as an undergraduate and is now about to become a PhD student in astronomy and astrobiology.
Garden cities
At the UW's College of Built Environments, students like David de la Cruz, '17, are partnering with some of the world's most vulnerable communities in the fight for environmental justice.
What is possible?
Associate professors of art Mark Zirpel and Amie McNeil ask what is possible when we unite scientific curiosity and artistic mastery.
News & Events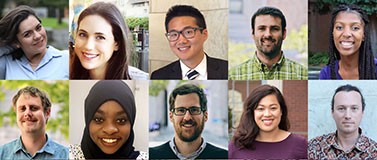 Honors and Awards
11 UW students receive Fulbright scholarships
The program is the largest U.S. international exchange opportunity for students to pursue international graduate study, advanced research and teaching in elementary and secondary schools worldwide.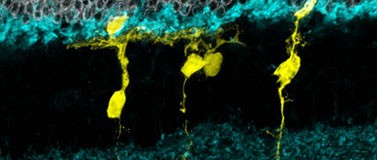 Health Sciences
Scientists successfully regenerate retinal cells
The research raises the hope that someday it may be possible to repair retinas damaged by trauma, glaucoma and other eye diseases.
Innovation
Building a better battery
Imagine revolutionizing the renewable energy market with the silica gel packets you find in shoeboxes and snack bags. The research team behind a new battery technology is working to do just that.
Fast Facts
Did you know?

Sustainability at the UW