Together We Will
Courage. Kindness. Creativity. Innovation. Since 1861, these Husky values have seen us through good times and bad — times of triumph and times of fear and uncertainty. And these values will help us overcome together the challenges we face today in the COVID-19 pandemic.
We find tremendous hope in the strength and resilience of the many UW community members working to see us through this difficult time. This is a defining moment for the UW and for our community. Our efforts today and in the months to come will heal and sustain Seattle, Washington state and the world. Though we're standing six feet apart, we can do this together.
Join us.
UW comes together in response to COVID-19
How you can help
We are moved and inspired by the outpouring of offers to help as we work to slow the spread of COVID-19 and care for those impacted by it. Your individual actions will make all the difference. Below are the areas of our most critical needs, as we continue to serve our students, patients and communities.
UW Medicine COVID-19 Response Fund & equipment donations
UW Medicine researchers and professionals are rising to the challenge in response to the COVID-19 pandemic, working tirelessly to save lives. Your contribution will support UW Medicine's extensive efforts, including increasing coronavirus testing, expanding research for vaccines, caring for our most vulnerable patients, and providing equipment and resources to protect our health-care providers.
UW Seattle COVID-19 Emergency Student Fund
UW Tacoma COVID-19 Emergency Student Fund
UW Bothell COVID-19 Emergency Student Fund
Students' lives have been significantly disrupted by this epidemic
; some have lost the jobs, housing or family support that enables their college education. You can help by contributing to emergency resources that will provide essential help to students at all three UW campuses.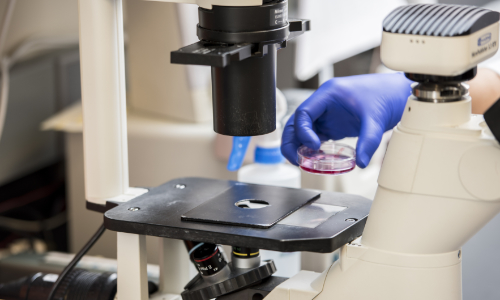 Student Epidemic Action Leaders (SEAL) Team Support Fund
Help deploy UW School of Public Health epidemiology graduate students to provide critical COVID-19 assistance to state and local health departments.
Ways to engage
Now more than ever, we need each other. We encourage you to engage in your community. Even while social distancing, you can carefully donate much-needed blood to a blood bank, contribute to your local food bank, buy gift certificates from small businesses, and more. It's our collective effort that will help us overcome the widespread impact of COVID-19.