Return to Husky
20/21 Return to Husky Home
RETURN TO HUSKY STADIUM
GRADUATION CELEBRATION
For the Classes of 2020 & 2021
Sunday, June 12, 2022, Husky Stadium
Doors open: 1:30 p.m.
Procession begins: 2:30 pm.
LEARN MORE
Your Time Has Come!

We are thrilled to welcome the classes of 2020 and 2021 back to campus for the Return to Husky Stadium Graduation Celebration! On Sunday, June 12, the tympani will roll and the trumpets sound, as graduates of the Classes of 2020 and 2021 stream into Husky Stadium to the applause and cheers of 40,000 proud family members and guests. President Cauce and the leadership of the University will be there to confer degrees as each graduates makes that once-in-a-lifetime walk across the 4,000-square-foot stage, adorned with life-size replicas of the four ionic columns that graced the Territorial University over 150 years ago.
We can't wait to see you!
Former Dean of the College of Arts & Sciences Robert Stacey who led the College through much of the pandemic period, will address the Classes of 2020 and 2021 at the Return To Husky Stadium Graduation Celebration on June 12. Read more about Dr. Stacey's brilliant career on our speaker page.
READY, SET, GO!
Get ready to participate in the Return to Husky Graduation Celebration by visiting our Graduation Checklist page.
GRADUATE INSTRUCTIONS
The Return to Husky Stadium Graduation Celebration is intended to be a festive occasion. However, it is also ceremonial. Graduates are expected to abide by certain guidelines.

INSTRUCTIONS
PUBLIC HEALTH GUIDANCE
All public health guidance will be followed for this ceremony. As this situation is rapidly changing, check here for the latest updates as the ceremony nears.
2020 & 2021 PROGRAMS
Take a look back to the year you graduated.

2020 PROGRAM
2021 PROGRAM
Graduation is a big deal!
Announce it to the world! The University has licensed three companies to provide announcements for graduates and proud parents.

ORDER ANNOUNCEMENTS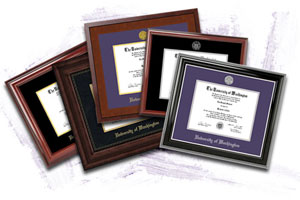 Grad Gifts
You can find a variety of graduate gifts including jewelry, frames and flowers on our Mementos and Flowers page.

ORDER GIFTS
Share the excitement!
Keep us up to date on your graduation celebrations using #uwgrad20 and #uwgrad21.