Give to the UW
CELEBRATING A MILESTONE
A decade ago, the University of Washington had the powerful idea that what you care about can change the world. With that idea, the UW launched its most ambitious fundraising campaign: Be Boundless — For Washington, For the World. At the end of June, the University closed the books on this historic campaign, in which more than half a million donors gave a combined $6.3 billion.
Though this milestone isn't a finish line — there is always important work still to be done — it is a moment to pause, both in gratitude to donors and in recognition of what's been achieved so far. The chang­es brought about by the Be Boundless campaign are already evident — in the lives of UW students and faculty, and in com­munities throughout our state and around the world.
The student experience, transformed
First and foremost, the UW's public mission promises all students both access and excellence. Through the campaign, the University has increased opportuni­ties for scholarships and support services that make it possible for students from diverse racial, ethnic and socioeconomic backgrounds to attend and thrive at the UW. In 2015, wǝɫǝbʔaltxʷ–Intellectual House opened, to support the success of Native American students, faculty and staff. In 2019, the Office of Minority Affairs & Diversity received a transfor­mational gift to fund full scholarship packages for students from underrepre­sented minorities.
A game-changing estate gift to UW Law, establishing the Jack MacDonald Endowed Chair, strengthens the school's ability to educate the best and brightest leaders in the legal field. And thanks to a flexible endowment that can fund a variety of programs and equipment at the Paul G. Allen School of Computer Science & Engineering — and through construction of the Bill & Melinda Gates Center for Computer Science & Engineering — the UW expands its reach and greatly increases student opportunity in the field.
A university for the public
As a leading global public university, the UW has a mission of service, and the Be Boundless campaign has helped deepen that mission with contributions support­ing a wide variety of programs advancing the greater good, including those that promote equity, social mobility, and the health and well-being of all. The Making Connections program at the UW Women's Center, for example, provides college and career preparation for high school stu­dents from underrepresented minorities and supports young women interested in STEM fields. Forefront Suicide Prevention, based in the UW School of Social Work, has saved lives through suicide-prevention training, legislative advocacy, outreach events and more.
Research that makes a difference
From medicine to climate change, literacy to human rights, the UW's faculty and students are tackling every major issue facing society today, and the Be Boundless campaign supports their scholarship and life-changing research.
In the midst of an epidemic of misin­formation, philanthropy helped launch the UW's Center for an Informed Public, bringing together leading academics and researchers from the Information School, Human Centered Design & Engineering and the School of Law to strengthen dem­ocratic discourse. In a new era where precision medicine, genomics and data science have great potential to transform health care, a landmark gift to establish the Brotman Baty Institute for Precision Medicine (BBI) is helping do just that. UW Medicine, The Fred Hutchinson Cancer Research Center and Seattle Children's co-founded the institute with the help of philanthropy — and BBI is already working to accelerate the basic sciences of precision medicine and bring scientists closer to cures.
Collaboration and innovation
The UW's innovation mindset influences students and scholars across disciplines. Campaign support for the Buerk Center for Entrepreneurship helps budding entrepreneurs develop world-changing ideas, from products that accelerate drug development to systems that efficiently treat contaminated water. The Global Innovation Exchange is a public-private partnership that has ushered in a new era of global teaching, learning and innovating. And new facilities like the Life Sciences Complex and the Molecular Engineering & Sciences Institute are already powering cutting-edge teaching and research across disciplines. As change creators, the UW's faculty, students and partners have made the Puget Sound one of the world's thriving innovation ecosystems.
Healthier populations
The UW believes improving population health worldwide is a moral imperative. With the support of donors and advocates, UW experts have long worked at the inter­section of human health, environmental resilience, and social and economic equity, examining all the factors that affect people's health. The importance of that expertise has never been clearer, as the University continues to provide leadership, care and guidance for our state and country in response to COVID-19. From lifesaving testing and treatment; to rapid-response grants to help interdisciplinary teams study and respond to the COVID-19 pandemic and other global health crises; to the newly opened Hans Rosling Center for Population Health, a collaborative hub for innovative research, teaching and learn­ing — the UW will improve lives and drive transformative change far into the future.
Building community
A strong community and continued phil­anthropic support are essential for the UW's critical initiatives and ongoing excellence. The Be Boundless campaign has nearly doubled the UW's average an­nual private support — from $350 million to roughly $700 million, given by more than 500,000 individuals and organizations over 10 years. The campaign sparked a groundswell of community support that led to monumental achievements: creating convening spaces like the new Husky Stadium and the new Burke Museum; bol­stering UW Impact, an ever-expanding network of UW advocates; creating strong legislative partnerships; elevating the UW's reputation and recruiting promising students and faculty; and increasing pub­lic understanding of the University of Washington as a national and global leader in public higher education.
As a public university, the UW's role is more important than ever. This historic campaign means the University can continue to face the many challenges of today — and prepare for whatever chal­lenges await tomorrow.
---
Explore stories that demonstrate the impact of philanthropy and donor support at the UW.
CAMPAIGN GENERAL & HONORARY CHAIRS
Susan Brotman
Bob Flowers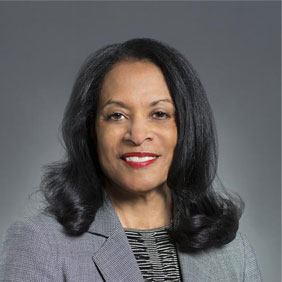 Micki Flowers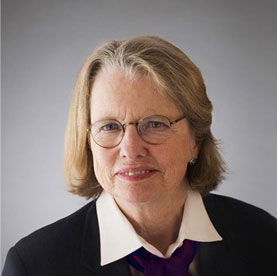 Mimi Gates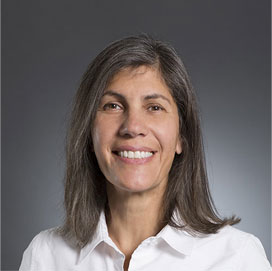 Jodi Green
Mike Halperin
Janet Smith
SHARE YOUR THOUGHTS
We welcome your questions, comments and feedback.