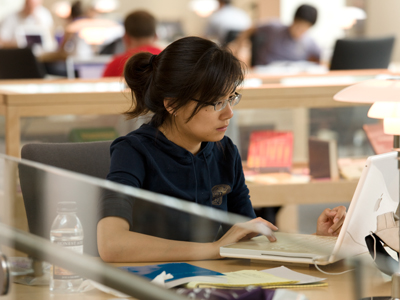 The AccessSTEM website contains
information about project goals,
the application of evidence-based practices toward project deliverables,
resources for students with disabilities,
educational materials for postsecondary faculty and staff,
information about partners and collaborators, and
program applications.
DO-IT maintains a searchable database of frequently asked questions, case studies, and promising practices related to how educators and employers can fully include students with disabilities in STEM activities.
The Knowledge Base can be accessed by following the "Search Knowledge Base" link on the AccessSTEM website.
The Knowledge Base is an excellent resource for ideas that can be implemented in programs in order to better serve students with disabilities. Individuals and organizations are encouraged to propose questions and answers, case studies, and promising practices. In particular, the promising practices articles serve to spread the word about practices that show evidence of improving the participation of people with disabilities in STEM fields. Contributions and suggestions can be sent to doit@uw.edu.
Examples of Knowledge Base questions include the following:
What are key issues for increasing the successful participation of individuals with disabilities in STEM fields?
How can I make my chemistry labs accessible to students with disabilities?
Are there guidelines for describing STEM images within digital talking books?
Are there screen readers that can read math equations?
How can web design teachers learn to incorporate web accessibility in their courses?
What are some low-tech assistive technologies that aid computer access?
What adaptive technology is typically provided to students with disabilities on postsecondary campuses?
What are strategies for recruiting students with disabilities to STEM fields?
Is there a way to add captions to a video that is already published?
Are there any web-based tutorials on accessibility?
How can universal design be applied in educational settings?
The RDE Collaborative Disseminations website contain materials designed to increase awareness of how people with disabilities can be successful in science, technology, engineering, and mathematics (STEM) as well as how other programs can make their web and print resources, courses, and activities more welcoming and accessible to people with disabilities. They can be used for individual and group instruction. The ultimate goal of RDE Collaborative Dissemination Project efforts is to broaden the participation in STEM fields and improve these fields with the talents and perspectives of individuals with disabilities.