Where to get a vaccine | Vaccination requirement | "Why I got vaccinated"
---
Updated: June 10, 2021
The University will require students and employees to be vaccinated against COVID-19 by autumn quarter. The vaccines being administered are safe and effective, and you can be vaccinated at any provider at no cost to you. 
Where can I get a COVID-19 vaccine?
Vaccinations are available to students, employees and the public at six King County locations, including UW Medical Center – Montlake on the Seattle campus, which offers walk-in vaccinations and vaccinations by appointment.
Note: UW Medicine employees must use the employee survey.
Find pharmacies, clinics and other locations offering vaccines around the state of Washington, or get vaccinated at one of these locations:
Not currently in Washington? Vaccines.gov details where to get vaccinated in states and territories across the United States. And local health departments can provide information on vaccination options outside the United States.
When can I get a COVID-19 vaccine?
All Washington residents age 12 and over are eligible to receive a vaccine, as are residents in all states and territories in the United States. Eligibility outside the United States varies by country, so please check with the relevant health department to learn more.
The Pfizer-BioNTech vaccine is approved for anyone 12 years and older. The Moderna and Johnson & Johnson vaccines is approved for people age 18 and over. Children under 12 are not yet eligible; however, clinical trials are currently underway.
Vaccinations required for students and employees
In order to protect the health and safety of our community, the University of Washington is requiring all students and employees to be vaccinated against COVID-19, with certain exemptions allowed.
Students and employees will need to verify that they've been vaccinated before the start of autumn quarter. We will share more information about how to verify your status or claim an exemption early this summer.
Exemptions will be granted for medical reasons or for religious or philosophical objections.
All students and employees should get vaccinated as soon as possible, wherever they are currently living. Vaccines authorized by the United States, by the World Health Organization or by other nations will meet this requirement.
Vaccinations will be available this fall if students and employees can't get vaccinated where they currently live.

This summer, employees will receive more information about how this requirement will interact with the existing UW Medicine employee vaccine survey, as well its application to faculty affiliates or staff who work offsite and employees who work out of state.
Hall Health Center is available to answer questions about COVID-19 vaccine requirements at covidvaxrequirement@uw.edu and will seek to reply by the next business day.
These requirements were implemented on the recommendation of the UW Advisory Committee on Communicable Diseases. The UW already requires students to be vaccinated against certain diseases, such as measles and mumps.
"Why I got vaccinated"
Learn from UW community members why they got vaccinated – and why they encourage you to do the same.
"I got the vaccine because I believe in and trust science. I got the vaccine because it gets me a little closer to being in the company of you, my friends, my family, loved ones and 'every-day people.' I got the vaccine because I want my community and workplace to be safe and for us all to be present to one another."
– Ed Taylor, Vice Provost and Dean of Undergraduate Academic Affairs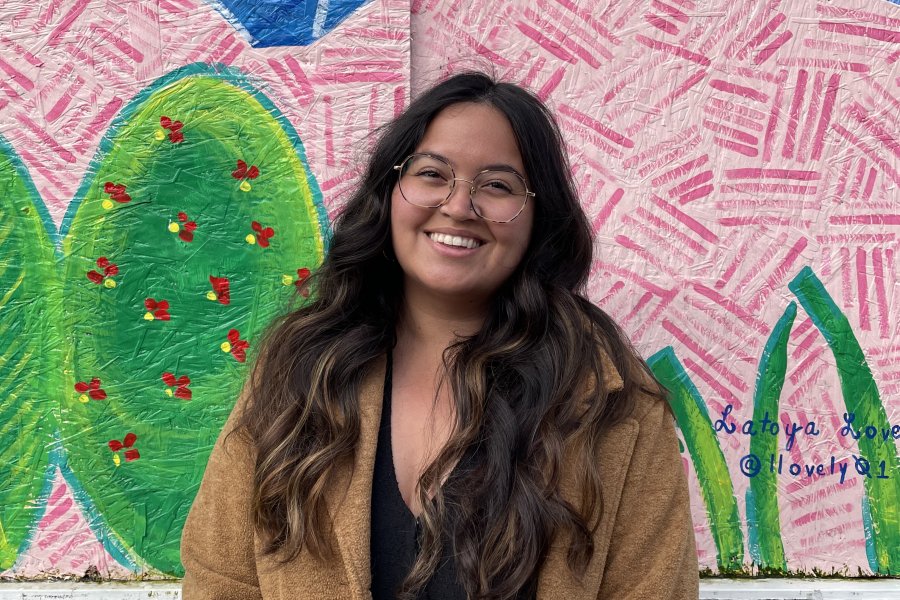 "I chose to get vaccinated to protect my community and my loved ones. As a daughter of a Filipina nurse, it means so much to me to receive this vaccine and to finally be able to plan a trip home to Southern California to see my mom, aunt and senior pups. Making my appointment and receiving the vaccine was quick, easy and painless. I was in and out in 20 minutes and experienced little to no side effects. I encourage everyone to get vaccinated and protect the UW and global community!"
– Kayla N., UW student
"I am a strong believer in public health and working together toward a common good. I was very excited to get vaccinated to help support people in my community who cannot get vaccinated. This was especially important to me as children, including my own, are currently too young to get vaccinated and need to be protected by those who can."
– Julie Kientz, Professor and Chair, Human Centered Design & Engineering
"I got vaccinated against COVID-19 because I wanted to visit high-risk family and friends, protect our community and end the pandemic. Another easy, painless layer of protection against the virus for myself isn't bad either! Please get vaccinated when it's available to you."
– Tyler A., UW student
Read more stories from UW community members about why they got vaccinated.
More information on COVID-19 vaccines