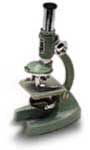 ResearchChannel is a nonprofit media and technology organization that connects a global audience with the research and academic institutions whose developments, insights and discoveries affect our lives and futures. ResearchChannel was founded in 1996 by leading research and academic institutions so they could share the work of their researchers with the public while collectively participating in advanced distribution and interactive technology experiments. Programs are shared in their original form, unmediated and without interruption. Today, more than 50 institutions participate as members and affiliates, and that number continues to grow.
ResearchChannel programming can be seen on uw2.tv -
6 p.m. to 12 a.m. - Daily (EXCEPT Tuesday and Thursday)

12 a.m. to 6 a.m. - Daily

10 a.m. to 4 p.m - Saturday & Sunday

* Schedule subject to change without notice
For more information on programs and airtimes, check the schedule at www.researchchannel.org
Contact ResearchChannel at info@researchchannel.org.
---