From the Dean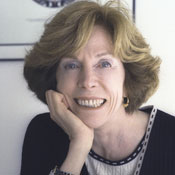 Dean Pat Wahl
Spring quarter always seems to be an exceptionally busy time, and this year is certainly no exception. In addition to the events listed on our calendar, the five candidates identified by the SPH Deanship Search Committee each visited campus for two days between late March and mid-April. The candidates include three men and two women:
Howard Frumkin, M.D., M.P.H., Dr.P.H.
Special assistant to the director for climate change and health
Centers for Disease Control and Prevention
John Groopman, Ph.D.
The Anna M. Baetjer Professor of Environmental Health and chair,
Department of Environmental Health Sciences
Bloomberg School of Public Health, The Johns Hopkins University
Howard Hu, M.D., M.P.H., Sc.D.
NSF International Department chair, environmental health sciences
University of Michigan School of Public Health
Sharon Kardia, Ph.D.
Professor and chair of epidemiology; director, Public Health Genetics Program; director, Life Sciences and Society Program; co-director, Center for Public Health and Community Genomics; University of Michigan School of Public Health
Claire Sterk, Ph.D.
Senior vice provost for academic affairs and Candler Professor in Public Health
Rollins School of Public Health, Emory University
More information on the search and the candidates is available on the Provost's Leadership Searches website. Many thanks to the faculty, staff, students, administrators, alumni, donors, advisory board members and representatives from the practice community who met with the candidates and provided valuable feedback through our web-based survey tool. Their comments helped the search committee make its recommendations to the provost, and we all look forward to learning the outcome. Watch for news on our home page.
During the time of the candidates' visits, we also hosted our second emergency preparedness tabletop exercise for the University. We are taking the lead in developing plans for academic, business and research continuity in case of a significant disruption to our ability to operate normally. The tabletop exercise, designed by the Northwest Center for Public Health Practice, assessed our plans in the context of a simulated emergency and identified our ability to work with internal and external resources. We were joined by emergency preparedness experts from the UW, and external agencies will serve as observers and resources.
We are also making progress on another major initiative as we continue to work with some very special alumni who share our commitment to bring back an undergraduate program in nutrition at the UW. New courses are being rolled out as funding becomes available. We also hope to bring back to life the fully equipped kitchen in the South Campus Center—shut down when the Portage Bay Galley closed in 2004. Among other things, it could be used as a classroom for nutritional sciences courses, a place to teach students about quantity food preparation, a demonstration kitchen and a training facility for employees of all the food-related facilities on campus, among other ideas. We have many dreams for this space and are working to make them come true.
What is already true is that we are an excellent School with very talented faculty, outstanding students and dedicated staff. I look forward to keeping you informed of our activities.
Pat Wahl, Dean
UW School of Public Health
Photo by Dan Lamont