Bob Thompson: Not the Retiring Type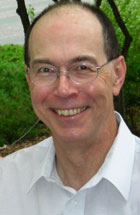 Bob Thompson

When Bob Thompson sat down with the March 2009 issue of Columns, he found a new opportunity: helping bring back the UW Undergraduate Nutritional Sciences Program.

Not that he wasn't already a busy man, but he did have some time on his hands. He'd recently sold his business in Minnesota, retired and moved back to the Puget Sound area. As an undergrad in UW Ocean & Fishery Sciences, he'd majored in food science. He added a master's in biochemistry at the University of Minnesota and then built his own company. Over the years, he'd been successful beyond his wildest dreams, and now, it appeared, there might be an opportunity to "give something back." (His viewpoint on philanthropy? From those to whom much has been given, much will be required.)

The Columns article that caught Thompson's eye spoke of a "dedicated group of Nutritional Sciences alumni" who were working to restore the Undergraduate Nutritional Sciences Program, dismantled almost 30 years ago due to budget cuts. Thompson decided to join forces with the Nutritional Sciences alums and generously contributed to the Undergraduate Nutritional Sciences Fund. He also set up the Thompson Student Travel Fund for Nutritional Sciences to help students attend conferences and learn about opportunities in the larger food manufacturing industry.

We're very grateful to Bob Thompson and the many other Nutritional Sciences grads who are helping to rebuild the Undergraduate Nutritional Sciences Program. If you'd like to learn more, call Tamara Burdic at 206-221-6343 or e-mail sphgift@uw.edu.