July 2014 | Return to issue home
From the Vice Provost and Dean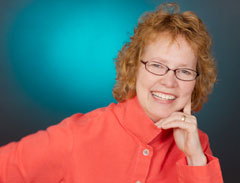 Summer is typically a quiet time on campus. For the Libraries staff, this is a period to recharge, build and learn. Subject librarians travel around the world to acquire unique materials for our collections. Staff present at and participate in workshops on topics ranging from "Data Management & Curation: Lessons from Government, Academia and Research" to "All Tomorrow's Programs: New Modes of Librarian Engagement and Student Collaboration at the UW Libraries Research Commons."

On the UW Seattle campus, practitioners and researchers from academic and public libraries across North America and beyond will convene in August for the fifth biennial Library Assessment Conference, presented by UW Libraries and the Association of Research Libraries. We are proud to continue to be at the forefront of library assessment. Since 1992, Libraries' surveys, and the responses from students and faculty, continue to guide us as we develop library resources, technology and physical spaces in anticipation of our users' needs. Combined with our daily one-on-one interactions, both in person and online, with students, faculty and researchers from around the world, our mission of "connecting people with knowledge" continues to be informed by the ever-changing needs of the academic community.

So if you are on campus this summer, know that beneath the seeming quiet and calm, we are working behind the scenes and around the world to advance the mission of the University of Washington Libraries.


Photo: Lizabeth (Betsy) Wilson, Vice Provost and Dean of University Libraries, by Cass Redstone.
July 2014 | Return to issue home
SUPPORT STUDENTS
Your gift to the Libraries can support student employee scholarships, student research awards, technology, digital initiatives and more.
---
Upcoming EVENTS
Aug. 22: Portland Huskies will gather at the Oregon Historical Society for an evening of wine tasting, appetizers and discussion about the region's wine industry at The Art of the Vine.
Through Aug. 27: Distinguished Alumni Veteran Award: Nominate a UW alum who has served in the armed forces or uniformed services for this honor. Information, including the nomination form, is available online.
Nov. 5-11: Veterans Appreciation Week: Mark your calendars for this special celebration of the armed forces and uniformed services personnel in the UW community.
---
uw ALUMNI ASSOCIATION
This newsletter is produced in partnership with the UW Alumni Association to support UW Libraries and to keep you connected to the UW alumni community.
UWAA members enjoy great discounts, access to career services and lifelong learning opportunities and more. Do you love the UW? Then you've got to be a member! Join now.
---
CONNECT WITH US