Tickets available for Literary Voices Dinner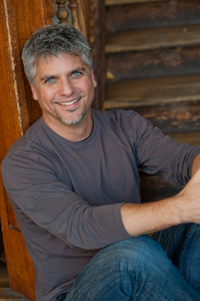 Join the libraries and keynote speaker Garth Stein for Friends of the Libraries' eighth annual Literary Voices Dinner to support Libraries preservation and student scholarships at 6 p.m. April 27 at the UW Club.
Stein is the author of the New York Times bestselling novel The Art of Racing in the Rain (Harper 2008), which has been published in 30 languages.
Authors hosting tables at the event include Dean Adams, Sharon Cumberland, Clare Dederer, Aaron Dixon, Nalini Iyer, Diana E. James, Domingo Martinez, Sharon Bertsch McGrayne, Clare Hodgson Meeker, Mahlon Meyer, Kevin O'Brien, Christopher Parker, Bill Porter (aka Red Pine), Kurt Timmermeister, Conrad Wesselhoeft and Marty Wingate.

We thank event partners Seattle Underground Tour, Intrepid Tours and the UW Alumni Association, as well as our media partner Seattle Weekly.
Stein is the co-founder of Seattle7Writers, a non-profit organization of 42 prominent Northwest authors dedicated to creating connections between readers, writers, booksellers, and librarians to foster and support a passion for the written word. Tickets are $125 and support Libraries scholarships, collections and preservation. Learn more and get ticket information.
March 2013 | Return to issue home