Letter from the Dean
By Patricia A. Wasley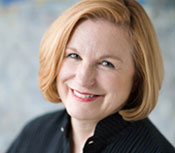 Dean Pat Wasley
It's no secret that the current economic situation has borne an impact on higher education. You may have read about our shared economic crisis in the headlines. The reality is that this will be a challenging time for all of us, but we are working together to weather this storm. And I believe more than ever that a quality education is non-negotiable. From early education to higher education, the stakes are high, yet our community spirit is strong. We must continue to provide a stellar education for the students at the College and for learners across this state and country.
I thank each of you for subscribing to the College of Education E-newsletter and for supporting our shared mission. In the uncertain months to come, we will continue to do our part to make excellent education a daily reality.
In spite of the economic climate, it is a season of learning and exploration here at the College of Education. From the debut of the Haring Center to Joe Jenkin's Council for Exceptional Children award to Audra Gray's Huckabay award, we've got some big successes to announce! You can also read about Phil Bell's recent testimony to a U.S. House of Representatives sub-committee on science learning and some of our most energetic community members, including four transfer students from Seattle Central Community College, outstanding young people who will accomplish great things for the field of education.
Please join us for the June 6 Mariners vs. Twins game—you can pick up discounted tickets for this special event. A portion of each ticket will help the Martinez Foundation provide more scholarships to College of Education students.
I'd also like to invite you to the College of Education 2009 Commencement ceremony. This year's graduation ceremony will be held on June 13, 2009 in the University of Washington Husky Union Building. Please join us and, if you would like to volunteer, please send us an e-mail.
Yours,
Pat