EMPLOYMENT AT HARBORVIEW MEDICAL CENTER
Working at Harborview Medical Center
is not just a job, it's a calling.
prev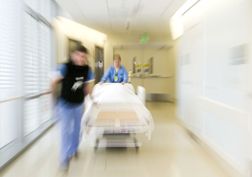 Harborview is one of the nation's leading academic medical centers, and the only Level I adult and pediatric trauma and burn center serving Washington,Alaska, Montana and Idaho. With highly specialized services such as neurosurgery, eye care, vascular, rehabilitation, sleep medicine, and spine care, at Harborview you will find career opportunities offered nowhere else.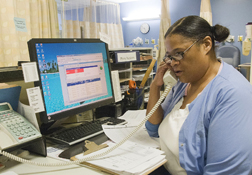 At Harborview, staff members take pride in their mission to provide excellent care to people from all walks of life. From critical care to research and teaching, employees are dedicated to the vital role this institution plays in the community.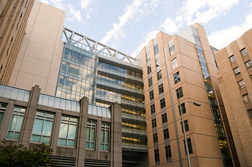 From high atop Seattle's First Hill, Harborview overlooks downtown, Elliott Bay, and an array of local neighborhoods. In the distance, spectacular views of the Olympics and Mount Rainier. With inspiring health care practiced on the inside, and an inspirational view outside, it's clear why Harborview employees find their work rewarding from all perspectives.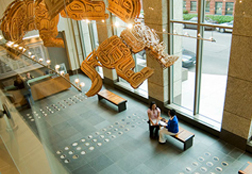 Whether you are an intensive care unit nurse, radiology technician, occupational therapist, admitting clerk, or cafeteria worker, you will become an integral part of the Harborview team—and the University of Washington, which manages the medical center and provides staff with access to the full array of UW employee benefits.
next
News
September 23, 2013
UW Bothell brings nursing education program to Harborview