NEWS
Empire is in the Heart: A Conference on Carlos Bulosan
Friday, November 14, 10:00 a.m. to 4:00 p.m.
Husky Union Building, Room 145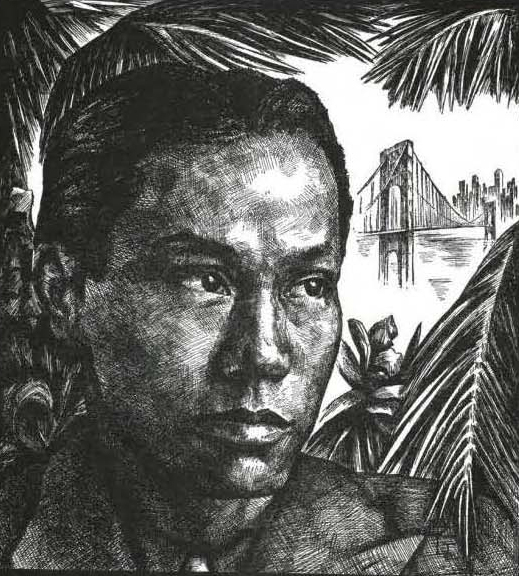 One of the most important figures in Filipino American history, Carlos Bulosan is best known for America is in the Heart, a searing novel of the Great Depression and a classic of Asian American literature.
In marking the centennial of Carlos Bulosan's birth, this free one-day conference will address the relationship between his artistic and political approaches, re-situating his novels in relation to both Philippine and American literary traditions, his politics in relation to the socialist and liberal democratic currents of his era and our own, and his place in understanding the braided histories of labor migration, racial formation, Filipino diasporic imagination, and imperial expansion in the American Asia-Pacific before and after World War II.
The conference will be followed by a reception marking the opening a new exhibit opening in the UW Libraries, "Author, Poet and Worker: The World of Carlos Bulosan." The reception will be hosted by the Inlandboatmen's Union of the Pacific and feature several speakers addressing the relevance of Bulosan to activism today.

Contact: Professor Vince Rafael, (206) 543-5699 or vrafael@uw.edu

Sponsored by the UW Harry Bridges Center for Labor Studies, UW Center for the Study of the Pacific Northwest, UW Department of History, UW Department of English, UW Department of Political Science, UW Jackson School of International Studies, UW Southeast Asia Center, and Lane Hirabayashi, UCLA Asian American Studies Department.

This project is funded in part by a Neighborhood Matching Fund award from the City of Seattle, Seattle Department of Neighborhoods and the City of Seattle Office of Arts and Cultural Affairs.

Going Digital

: PNQ Now Available on JSTOR
Go Online to Get Issues through 2008
We are pleased to announce that back issues of Pacific Northwest Quarterly are now available online through JSTOR, a not-for-profit digital archive containing more than 1,000 academic journals and other scholarly content. If you belong to an institution that subscribes to this collection, you can access the publication directly at www.jstor.org. You will be able to search, browse, download, and print the full-text PDF versions of all articles in back issues of PNQ, from its first year of publication in 1906 through early 2008.
Please note: you may still view and download full-text versions of articles from all 26 volumes of Washington Historical Quarterly for free on the University of Washington Libraries website, https://digital.lib.washington.edu/ojs/index.php/WHQ.
Contact Us for Recent Issues and Hard Copies
Issues from the last few years are not available on JSTOR. We have chosen to exclude our current material from the archives to help ensure PNQ's continued economic success. To order articles from the last five years, or if you do not belong to an institution that participates in JSTOR, please submit an order electronically on our website at http://www.cspn.washington.edu/PNQ/Order.html, or find an order form in your copy of the journal to be submitted by mail.

Labor Archives of Washington State
LAWS includes more than 200 separate collections of labor-related materials. In volume, the collections exceed 3,000 cubic feet of documents, photographs, and other archival material.
In volume, size, and scope, LAWS is one of the largest repositories of labor history in the United States.