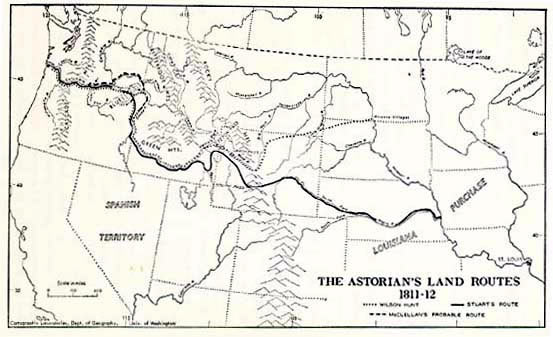 Lesson Four:
Americans Enter the Rivalry — Astoria
Map of Astorian groups' routes to the Northwest

Wilson Hunt (dotted line)
Stuart's Route (solid line)
McClellan's probable route (dashed line)
Reproduced from Dorothy O. Johansen and Charles M. Gates, Empire of the Columbia: A History of the Pacific Northwest. New York, 1957, p. 129. Map credited to Cartographic Laboratories, Department of Geography, University of Washington.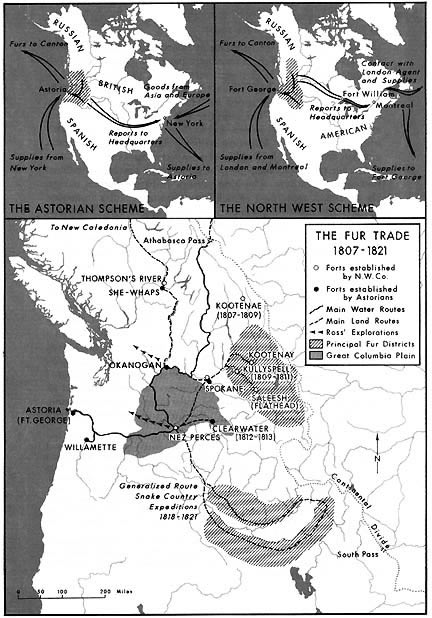 Astorian vs. Northwest Company Trade Schemes for Northwest Furs
Reporduced from D.W. Meinig, The Great Columbia Plain: A Historical Geography. Seattle: University of Washington Press, 1968. Map 8, p. 49. John Fonda, Cartographer.