Founded in 1861, the University of Washington is one of the oldest state-assisted institutions of higher education on the Pacific coast. From its original site on a 10-acre tract of wooded wilderness that is now located in downtown Seattle, the campus has grown to comprise 703 acres of trees, landscape, and buildings. Located between the shores of Lake Washington and Lake Union, it is in a residential section of the city that long has been considered one of the most attractive in the nation. Two additional campuses, one south of Seattle in Tacoma, and one north in Bothell, were opened in 1990.
Enrollment at the University in autumn quarter 2008 was over 46,000, including its campuses in Bothell and Tacoma, of which 31,580 were undergraduates and the balance were in professional and graduate programs. Almost 82 percent of the undergraduates in autumn quarter 2004 entered as freshmen from Washington high schools, as transfer students from Washington community colleges, or from other colleges and universities in the state. The grade-point average for the regularly admitted freshman class entering that quarter was 3.69. In 2002, the full-time teaching faculty of the University numbered almost 4,000 members.
View the University's Mission Statement or its Equal Opportunity Policy.
UW Seattle General Catalog Archive
Want more UW history?
A complete list of previous General Catalogs is available in the General Catalog archive.
Message from the President
Michael Young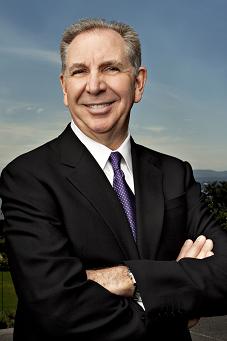 More than two centuries ago, Benjamin Franklin said, "An investment in knowledge always pays the best interest." The University of Washington is an outstanding community of scholars and students who are making that investment on a campus where fields of study and academic talent are superior.
The strength of the University of Washington greatly consists of its ability to contribute to the human progress of the state, the nation, and the world. This is a university determined to be a leader in every measure of performance and confident in its energy to innovate, built on a solid foundation laid over the past one hundred and forty-three years.
For directory assistance, call the University switchboard, (206) 543-2100. Address correspondence to:

University of Washington
(Name of office and box number)
Seattle, Washington 98195
---
The University and its colleges and schools reserve the right to change the fees, the rules, and the calendar regulating admission and registration; the instruction in and the graduation from the University and its various divisions; and any other regulations affecting the student. The University also reserves the right to withdraw courses and programs at any time.
It is the University's expectation that all students follow University regulations and procedures as they are stated in the General Catalog. Appeals may be filed with the student's dean or with the Vice President for Student Affairs in non-academic matters. Students are expected to observe the standards of conduct contained in the Student Conduct Code (WAC 478-120).