University Of Washington
Featured Story Slideshow
Tracking the $15 minimum wage
Seattle's historic $15 minimum wage presents an unprecedented opportunity for researchers like Hilary Wething to track the effects of a new policy in real time.
How can we reduce poverty?
For researchers like Matthew Fowle, an MPA student at the Evans School of Public Policy & Governance, a desire to make the world more equitable drives his work to improve financial services in low-income countries.
Art in all forms
Explore the hidden treasures of the Henry Art Gallery — from 18th-century fashion to priceless works of art from the Pacific Northwest to India and beyond.
Special care for healthy smiles
Finding a dentist can be challenging for people with disabilities. But Dr. Keturah Lowe and other practitioners at the UW School of Dentistry are working to increase the number of dentists who can treat patients with special needs.
A different kind of vacation
For some, spring break is all about sand and sun. But for 700 undergraduates who have participated in the Pipeline Project's Alternative Spring Break, it's about making a difference by volunteering in rural and tribal schools in Washington state.
News & Events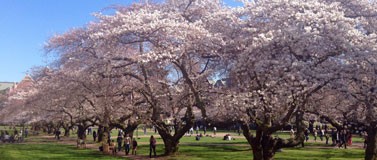 Cherry Blossom Watch
Cold weather stalls cherry blossoms
Temperatures cold enough for snow in Seattle have delayed the UW cherry blossoms that usually begin peeking out in late February. But don't worry ― the trees are just enjoying a longer winter rest before the bustle of spring.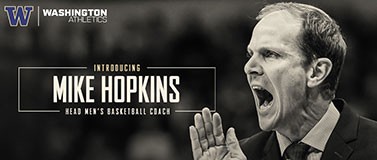 Husky Basketball
Hopkins named UW head men's basketball coach
Mike Hopkins comes to the University of Washington from Syracuse University, where he spent 22 seasons alongside Hall of Fame coach Jim Boeheim.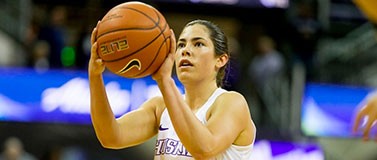 NCAA Tournament
Huskies advance to Sweet 16 with record night
With the win over Oklahoma, Washington set a program record of 29 wins. Kelsey Plum scored 38 points to break the NCAA record for most points scored in a single season.
Fast Facts
#UWinnovates

Did you know?