University Of Washington
Featured Story Slideshow
Creating communities
that care
Across Seattle, UW School of Social Work students and community leaders are working together to encourage healthy behaviors in young people — and set them up for success.
A week in the wild
Students and professors from the College of the Environment made a classroom out of one of the world's most closely monitored ecosystems: Yellowstone National Park.
The global impact of modern medicine
Augustine Ajuogu grew up in Nigeria, where diseases like malaria took lives in his community. Today, thanks to scholarships from the UW School of Medicine, he's pursuing his dream of becoming a doctor.
The Lunch Guy
One tray at a time, a Seattle dad helps erase school lunch debt around the state.
News & Events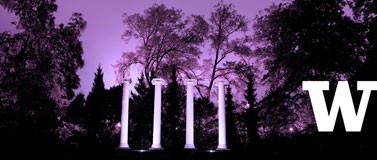 Giving
The President's Circle
Nearly 50 years ago, a small group of people joined together in a commitment to support the UW. Today, our circle has grown to more than 13,000 strong. Learn more about The President's Circle, which includes complimentary annual membership in the UW Alumni Association.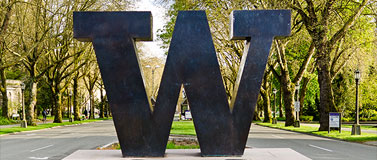 Health and Medicine
Study: Using big data to help fight a deadly cancer
UW researchers — spanning medicine, computer science and engineering, and genome sciences — have built an algorithm to discern which drugs might best combat patients' individual cases of acute myeloid leukemia.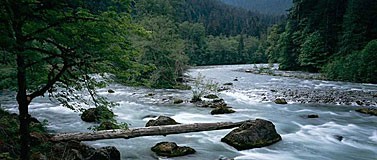 Environment
How the Elwha dam removals changed the river's mouth
Scientists have sifted through eight years of data collected before and after the dam removal projects to analyze the impacts the resulting sediment load has had on the nearshore ecosystems.
Fast Facts
Peace Corps ranking

Countries represented