Welcome from the Dean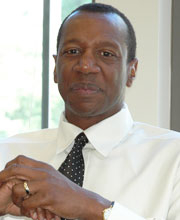 Dean Ed Taylor
Dear UAA Alumni and Friends,
Fall quarter began a few weeks ago. By now, students are settled into their classes and into their routines. Freshmen are quickly learning their way around campus, seniors are well into their majors, and sophomores and juniors are shaping their education in ways that are meaningful and provide them with skills they can call on to push themselves in new ways. Acquaintances are reconnecting with one another, sharing summer memories, and new friends are meeting each other for the first time. It truly is an inspiring time of year to be on campus.
Over the summer, Cathy Beyer, a researcher in the Office of Educational Assessment, and I began working on a list of things all UW undergraduates should experience. It's not a long list but it's one that shapes our work and encompasses an undergraduate experience that Undergraduate Academic Affairs is uniquely poised to steward.
Seven Things All UW Undergraduates Should Experience
Challenging classes that teach them new things and require them to read, think, write and research in new, deeper ways.
Undergraduates want to be challenged. They came here to learn new things and to think in new ways about ideas they have not explored before. In the words of one entering student, "I would just like to actually learn things. It's been quite a while since any actual content has challenged me."
Challenging experiences outside the classroom such as service learning, undergraduate research, internships and study abroad.
Students report that these experiences help them grow as humans, deepen and complicate their understanding of the world, illuminate coursework, broaden their social groups and give them a sense of what they might do in the future. Every student can do at least one of these things.
A community of learners with shared interests.
Research on learning shows that students who study together learn more than those who work alone, because they listen and teach. Also, study groups can do things together that may be hard for individuals, such as approaching faculty members with questions, attending a public talk, or doing community-based service together.
Their own creativity and ability to explore.
Creativity is essential to both the country's economy and to the human spirit. According to recent research, which was written about in the Newsweek article, "The Creativity Crisis," our capacity for creativity is diminishing in the United States. UW undergraduates should seek and be encouraged to discover what constitutes creativity in a variety of academic fields. They should learn to recognize and take advantage of opportunities to use their own creativity to solve problems, design research and make things.
Discovery in the community.
This time in students' lives and this place—the UW—are a perfect combination for discovery and adventure. Students should find a new friend and master the Metro bus system together. They should attend the midnight improvisation theater on campus. We hope they discover a publication new to them—perhaps Real Change, the homeless newspaper, or The New York Times—and read it every week. This is an excellent time to get a group together and attend an opera or a Mariners game or explore a new neighborhood. We encourage students to join a club. Or a movement. Seattle is a varied community with an abundance of opportunities for new experiences, stretching one's notion of what's possible.
A bigger, more diverse circle of friends.
Living and learning with someone from a different ethnic, social or cultural background or someone with different political views contributes to students' academic development, satisfaction with college, level of cultural awareness and commitment to promoting democratic understanding.
Chances to assess their learning.
Research on learning shows that reflection and self-assessment increase student learning. Reflection can be as broad as "What did I learn this year" or as narrow as "Why did I mess up that section of the test." Self-assessment allows students to know what they know, so they can improve their skills at the UW and in the world of work after they graduate. As one entering student said, "Most importantly, I want to learn how to learn. It sounds silly, but it's something they don't really teach in high school."
Perhaps as you reflect on your years as a UW undergraduate, you'll recognize your own experiences within the above list. What did you learn through your research experiences? Your Honors Program seminar? Are you still in touch with alumni you met your first day in your Freshman Interest Group? In what ways do you contribute back to your community? I am continually impressed with the accomplishments of our alumni and am proud to be part of an institution in which undergraduates have opportunities for discovery and mastery to lay a foundation for their future success.

Sincerely,

Ed Taylor,
Vice Provost and Dean
Undergraduate Academic Affairs