Welcome from the Dean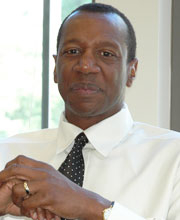 Dean Ed Taylor
Dear Alumni of Undergraduate Academic Affairs,
There are three aspects to the University of Washington's mission: teaching, research and service. It is very much our intention to live up to all three parts of that mission.
With respect to service, we want to be an institution that is as nationally known for our engagement in community and our commitment to the public good as we are known for our research. And we want to be as intentional in telling that story as we are in telling the story of what makes us a great research university.
What is it about the University of Washington that brings a mark of respect to service? Many of our students serve our country. Many of our alumni are serving our country in a variety of ways. Some are veterans, some join AmeriCorps or Teach for America. Many UW alumni serve in other countries through the Peace Corps.
Here, thousands of our students are involved in community-based learning and service learning directly connecting their academic work to service in the community. We have as many or more service learning courses as any institution in the country. The hallmark of a true service learning mission is dedicated faculty engaged in asking and inquiring about powerful and important questions that affect our community and contributing toward the resolution of complex problems in our community. Our faculty examine issues of public health, access to education, climate change, how innovation serves society and much, much more.
UW students improve our communities by volunteering in community gardens in Seattle's Central District, tutoring in schools in rural parts of the state, and increasing our understanding and engagement around fair trade coffee in Guatemala. We have students working and learning in townships in Guguletu, South Africa with the understanding that every single brick helps to solidify the road to democracy in that country. We have students working in public service and who go on to work in government. As students, these alumni were involved in service and leadership and they've brought those skills and commitment to public service to the Obama administration in Washington, D.C. to downtown Seattle in the City of Seattle's Office of Film and Music and to Houston through Teach for America.
These University of Washington alumni and so many others are answering a call to service. It brings to mind Martin Luther King Jr.'s question—in effect, his own eulogy in the weeks before he died—around the question, "How do I want to be remembered?" He simply said he wanted to be remembered as a humble servant. Humility and service aren't always held up as attributes of a research university but they are indeed part of what makes the University of Washington special.
Sincerely,
Ed Taylor,
Vice Provost and Dean
Undergraduate Academic Affairs