Students in the News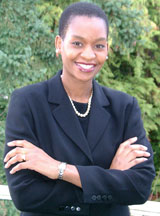 Shauna Carlisle

Ph.D. student Shauna Carlisle is one of two UW student recipients of an Associate of American Colleges and Universities K. Patricia Cross Future Leaders Award for 2010. This award recognizes graduate students who show exemplary promise as future leaders of higher education; who demonstrate a commitment to developing academic and civic responsibility in themselves and others; and whose work reflects a strong emphasis on teaching and learning. The award honors the work of K. Patricia Cross, Professor Emerita of Higher Education at the University of California-Berkeley.

The award letter noted that the AAC&U received approximately 200 nominations for the nine awards given annually. As stated by Carol Geary Schneider, AAC&U president, "they represent the finest in the new generation of faculty who will teach and lead higher education in the next decades."

Shauna is a PIP fellow from 2007-08 and the PIP second-year mentor in 2008-09. She currently teaches a range of courses for Interdisciplinary Arts and Sciences at UW Bothell.

Congratulations to Morna McEachern, recipient of the Dissertation Endowment award for 2009-10. Her innovative dissertation research explores the policy and political context of teen pregnancy in the United States and Canada, and her inquiry has already garnered strong interest from public health experts in the field of reproductive health

This $,2000 award will allow Morna to do archival research in the National Archives and Library in Ottawa, and support travel to British Columbia and around Washington state to interview high school principals about their implementation practices of sexual health education policies.

Karen Tabb Dina joins the UW CSDE fellows for 2009-10. The aim of the CSDE Fellows Program is to recognize graduate students who have made a commitment to acquire advanced training in demography as members of the CSDE intellectual community. The core elements of the CSDE Fellows program are disciplinary and interdisciplinary coursework in demography, participation in the weekly seminar series and in the one-credit courses offered by CSDE, and research apprenticeship training with CSDE faculty affiliates.

Karen's research interests include racial and ethnic health disparities and mental health outcomes. Currently she is working with Drs. Amelia Gavin and Jennifer Melville on a longitudinal project to assess the prevalence of major depression, anxiety disorder, and suicide ideation during the perinatal period, as well as determine the role of these mental health conditions in adverse birth outcomes. CSDE welcomes 20 new Fellows this year, with representatives from seven departments: economics, anthropology, public affairs, sociology, geography, social work and statistics.

Ph.D Student Publications and Presentations
DeMello, S., McEachern, M., & Red Eagle Smith, Q. "Social Work and the 49th Parallel: How does the Canada/U.S. border affect indigenous and migrant peoples' social service participation?" in conjunction with the film Travels Across the Medicine Line, produced by the UW Association of Canadian Studies in the U.S. Conference, San Diego, Nov. 20, 2009.