Get the Real Skinny on Fitness
Alumna and author Cris Kessler, MSW '90, and co-author Marla Fields start the new year off with their book, Three EASY Ways to Avoid Giving Up on Your New Year's Resolution To Get Fit. Here are three of their tips:
People often turn to losing weight as their main New Year's resolution because they mistakenly think that losing weight is THE thing to do to get healthy. In fact, fitness cannot be measured by size or weight; instead it is better measured by endurance, strength and flexibility. So here are three easy ways you can keep your resolution to make 2010 healthier than 2009.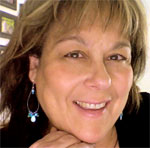 Cris Kessler
Marla Fields
Recognize Thinness Is NOT Fitness. Focus on endurance, strength and flexibility instead of weight loss.


Start Slow. It is much easier to achieve a goal that focuses on improving one of the three measures of fitness. Whether you pick an endurance, strength or flexibility goal, it is important to remember the keys to success are FUN and ACTIVITY. Choose an enjoyable activity like dancing, biking or even walking your dog. For example, you could start by walking your dog just a little bit farther each time, or even walk your dog for short spurts but more often.


Think Active Not Perfection. Think Practice, Not Perfection. If you think more about what it's like to be a slightly more active person in general, it will likely be more effective than doing a large amount of exercise over a short period of time.
The research on fitness is clear: It's better to do a little bit and become a little more active than it is to start a major body transformation and quit after a few months.
Marla Fields and Cris Kessler, MSW '90, are owners of Cognitive Fitness and authors of Fresh Off the Couch: "What you didn't know about fitness makes all the difference!"