In Memoriam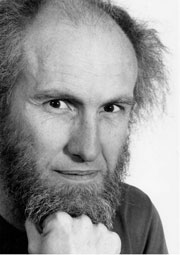 Douglas Stevens Cook
Douglas Stevens Cook, Ph.D. '90, a University of Washington social work professor and a dedicated advocate for people with developmental disabilities, died on Sept. 10 from early onset Alzheimer's Disease. A more loving, gentle and principled human being could not be imagined.
Doug was born in Yakima, Wash., March 30, 1946. He earned an MSW at Rutgers University, a Master of Divinity from Princeton University and a Ph.D. from the School of Social Work in 1990. Before the onset of illness, he was the director of Social Work at the UW Center on Human Development and Disabilities (CHDD) where he researched, published and taught. In 1999, he was the recipient of School's Distinguished Alumnus Award, the highest honor the School awards to alumni. His students honored him with Best Practicum Instructor award and he received awards in the disabilities field too numerous to list. He was a hiker, a dancer, a bowler and most of all a loyal friend. Doug was always generous with his smile and his kindness.
Doug leaves his wife Brenda Veland, mother Marie Cook, stepfather Joe Cook, brothers James Cook (Marilyn) and Carlton Cook (Janet), sister-in-law Karen Cook, as well as fond stepchildren, nieces, nephews, friends and coworkers. Brother Marvin and father Jean preceded him in death.
A gathering to honor Doug's life was held Sept. 18 at University Friends, 4001 9th Ave. N.E., Seattle. A fund to honor Doug's remarkable life and commitment to developmental disabilities has been established at the UW School of Social Work. Remembrances may be sent to:

University of Washington
School of Social Work
Re: Douglas Steven Cook Memorial Scholarship Fund
Box 354900
4101 15th Ave. N.E.
Seattle, WA 98105

Or call 206-543-7704 for more information.