3 Ph.D. Candidates Named CSWE Fellows
Ramona Beltran, Antonio Garcia and Ebasa Sarka, all Ph.D. candidates in the School of Social Work, were named to the 2008-09 cohort of CSWE's Minority Fellowship Programs (MFP) fellows.
These programs provide mentorship and training to social work doctoral students from underrepresented groups, preparing them for leadership roles in mental health research and in the delivery of mental health services. The fellowships received by our students are supported by a grant from the National Institute of Mental Health (NIMH).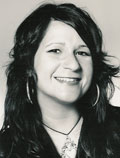 Ramona Beltran
Beltran, a first-year MFP fellow, is using creative and innovative technologies to conduct a mixed-methods dissertation to study the relationships among culture, a connection to the land, and mental health outcomes in indigenous communities. She is also working with Dr. Karina Walters—William P. and Ruth Gerberding University Professor, director of the Indigenous Wellness Research Institute and a former MFP fellow—on several projects, one of which looks at the impact of historical trauma and discrimination on the health and wellness of Native lesbian, gay, bisexual, transgender and Two-Spirited men and women. During her first three years of study, Beltran was a trainee in the UW SSW NIMH Prevention Research Training Program, with Dr. Walters as her mentor. Beltran continues to advance in her doctoral studies and to work toward the improvement of mental health for Native people.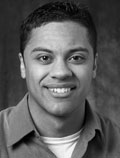 Antonio Garcia
Garcia, a second-year MFP fellow, received a Graduate Opportunity Program Research Assistantship for his first year of studies. His research interest includes the examination of mental health disparities among children and families of color in the child welfare system. With the mentorship and supervision of Dr. Eugene Aisenberg, assistant professor and a former MFP fellow, Garcia has been studying the prevalence of PTSD, depression and behavior problems among an ethnically diverse sample of maltreated adolescents exposed to community violence. Garcia is also working on a project that examines the mental health outcomes and service utilization among youth of color who age out of the foster care system. After his doctoral studies, Garcia plans to develop more culturally sensitive, valid instruments to measure the prevalence of mental health disorders among Latino children and families involved in the child welfare system.
Ebasa Sarka
Before entering the doctoral program, third-year MFP fellow Sarka served as a practicum instructor with the Child Welfare Training and Advancement Program, a collaborative project between the UW School of Social Work and the state of Washington's Division of Children and Family Services. He describes his research interest as "African-American families in the child welfare system: understanding and addressing differential treatment or racial discrimination in the system." Sarka has been working with Associate Professor Dr. Tracy Harachi on a project that researched the mental health issues of immigrant Cambodian families. After his doctoral studies, Sarka plans to teach and conduct research in the field of child welfare. He is committed to eliminating racial discrimination in the child welfare system to improve the safety and well-being of children of color.