Welcome Pat McCowan!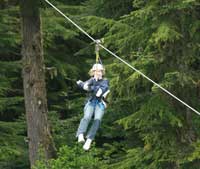 Pat McCowan joins the SPH team

The dean's office and the School are delighted to welcome Patricia McCowan as assistant dean for Advancement, effective Oct. 1. Pat comes to us with 25 years of experience with large and small not-for-profit organizations and has worked at Washington State University, Fred Hutchinson Cancer Research Center and, most recently, the Canary Foundation. Projects on which she has served as liaison include Puget Sound Partners for Global Health, the Bill & Melinda Gates Foundation, the Breast Cancer Biomarker Consortium, and the Avon Foundation Partnership.

Pat is looking forward to working with Dean Howard Frumkin to advance the goals and visibility of our School. "I'm honored to join the team. I am encountering many longtime friends here and meeting plenty of new ones. I have worked in many collaborative environments, and the School of Public Health promises to be one of the best."