We Have a Winner!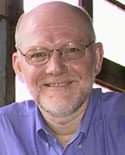 Christopher Elias

Christopher J. Elias, M.D. ('90, M.P.H., health services), president and chief executive officer of Seattle-based PATH, has been awarded the School's 2010 Distinguished Alumnus Award.

Lisa Cohen, director of the Washington Global Health Alliance, called Dr. Elias an "…inspiring example to others who might follow in his footsteps. He has dedicated his career to tackling the complex problems and humanitarian challenges of global health all across the world. He is an innovative thinker and a visionary leader whose efforts are having a real impact on the lives of the world's neediest citizens."

The award will be presented June 12, during the School's graduation exercises at Hogness Auditorium.