From the Dean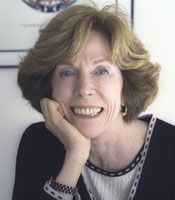 Dean Pat Wahl
Timing is everything, it's said. And this summer I decided the time was right, for our School as well as for me personally, to step down as dean. I plan to do that on Sept. 1, 2010.
It has been an honor and a pleasure to serve as dean of this wonderful School for over a decade. Our leadership team is stable, we continue to attract outstanding students to our School's excellent academic programs, and we compete very successfully on the research front. I believe the opportunity to lead this dynamic School will be very appealing to prospective candidates.
A search committee has been formed with wide representation from our School and key partners across campus. The committee will place ads in appropriate publications and on Web sites and spread the word through various networks to identify potential candidates and solicit nominations. Once the field has been narrowed through intensive screening by the search committee, candidates will visit campus to meet with faculty, staff, and students in our School as well as representatives from the practice community, our partner institutions, and other deans and officers of the University. And everyone will be invited to participate in a public forum with each candidate.
Despite the financial difficulties faced by our University and state, our School's national ranking (fourth overall and second among public universities), our faculty's proficiency in securing research funding (among the top four at UW), and our excellent academic programs will be attractive to potential candidates. Besides, most schools, public and private, are experiencing similar or worse budget deficits, so the playing field is fairly level. The commitment and excellence of our faculty, students and staff have built this School's reputation, and there's every reason to believe that our success will continue in the future.
When I became dean in 1999, I engaged the entire School in a strategic planning process. Now that the goals in that plan have largely been realized, it is time for the next dean to bring a new vision to the School. Much has changed in our world over the last 10 years. As we move into the second decade of this new century, a new leader will help us prepare our students to deal with public health issues we didn't even know about in the 1990s. It is a very exciting time to be in public health.
In 2010 our School will turn 40. We have been served by only four deans, and the timing is right for our fifth dean to lead us to toward our School's half-century mark. I look forward to continuing to be a part of our School and its progress, albeit from a different perspective once I step down. In the meantime, there is much to do. I will keep you posted on our activities and on the search process, and I welcome your feedback.
Pat Wahl, Dean
UW School of Public Health
Photo by Dan Lamont