Faculty Transitions
Larry Kessler
Department of Health Services
Larry Kessler was appointed chair of the Department of Health Services effective Jan. 1, 2009. Since September 2002, Larry served as director of the Office of Science and Engineering Laboratories at the U.S. Food and Drug Administration's (FDA) Center for Devices and Radiological Health. Larry's first role at the FDA, from 1995-2001, was director of the Office of Surveillance and Biometrics in the Center for Devices and Radiological Health. Prior to joining the FDA, he served at the National Cancer Institute from 1984-1995 as chief of the Applied Research Branch. Larry was a visiting scientist at the Fred Hutchinson Cancer Research Center in 2001-02. His research has concentrated on applications of quantitative methods and health services research to problems in surveillance and public health. He has published more than 100 peer-reviewed journal articles, as well as numerous book chapters and government reports.
Bill Dowling stepped down as chair of Health Services, a position he had held since 1994, at the end of December 2008. He was first appointed to the faculty in 1974, directing the Master of Health Administration (MHA) program until 1981. During Bill's tenure as chair, the department strengthened a number of its offerings and developed a successful Health Services Ph.D. program. The MHA program consistently ties for fourth place among health management programs ranked by US News & World Report.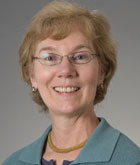 Susan Allan

Northwest Center for Public Health Practice


We have a new director at the Northwest Center for Public Health Practice. Susan Allan has worked as a public health practitioner for 23 years, including 17 years as health director of the Arlington County Department of Human Services in Virginia and, most recently, three years as public health director and state health officer in the Oregon Department of Human Services. She has degrees from Harvard Medical School, Harvard Law School and Johns Hopkins School of Hygiene and Public Health, and she is board certified in Preventive Medicine and General Public Health. Among Susan's interests is public health systems research, an emerging discipline that examines important questions about how best to structure, fund and support our public health system.

Susan replaces Jack Thompson, who stepped down as director last summer. During Jack's eight-year leadership, the Center became a vital resource to state and local health departments in the six-state region served by the Center, especially in preparedness and capacity building. The Washington State Public Health Association honored Jack with its Annual Public Health Leader Award last fall. Jack will continue to be active in both the Center and our Department of Health Services.